---
EDI2XML provides a state-of-the-art Salesforce integration solution to connect Salesforce to any enterprise business software ERP, EDI, or eCommerce platform, in near real time, giving companies a complete view of their business.
Our integration solution maximizes the value of your Salesforce investment by seamlessly connecting complex business systems, centralizing multiple datasets across a variety of enterprise ecosystems, and streamlining company workflows.
Improve the Efficiency of Your Business by Integrating Salesforce with External Systems
We have been a partner of Magic Software Enterprises for many years. Our highly experienced integration experts have carried out many successful integration projects so our customers can be confident that all business software is perfectly integrated.
Why Our Salesforce Integration Solution is the Most Efficient and Reliable
Our integration solution has a number of features that give us an undeniable advantage over other integration solutions.
Prebuilt & Salesforce Certified Connectors
We use ready-made certified connectors to Salesforce. Basically Salesforce software manufacturer inspected, verified, and validated this connector, and certified it is based built and works as per their own best practices and technical recommendations.
The power of this connector is its capability to discover standard and custom Salesforce objects and allows us to visually map from/to those objects, read/write information with a simple drag and drop process.
Similarly, we use certificated connectors to the most popular and frequently used IT systems such as Oracle JDE, SAP, Microsoft Dynamics, SharePoint, IBM, Sage, Google Apps, QuickBooks, and many more.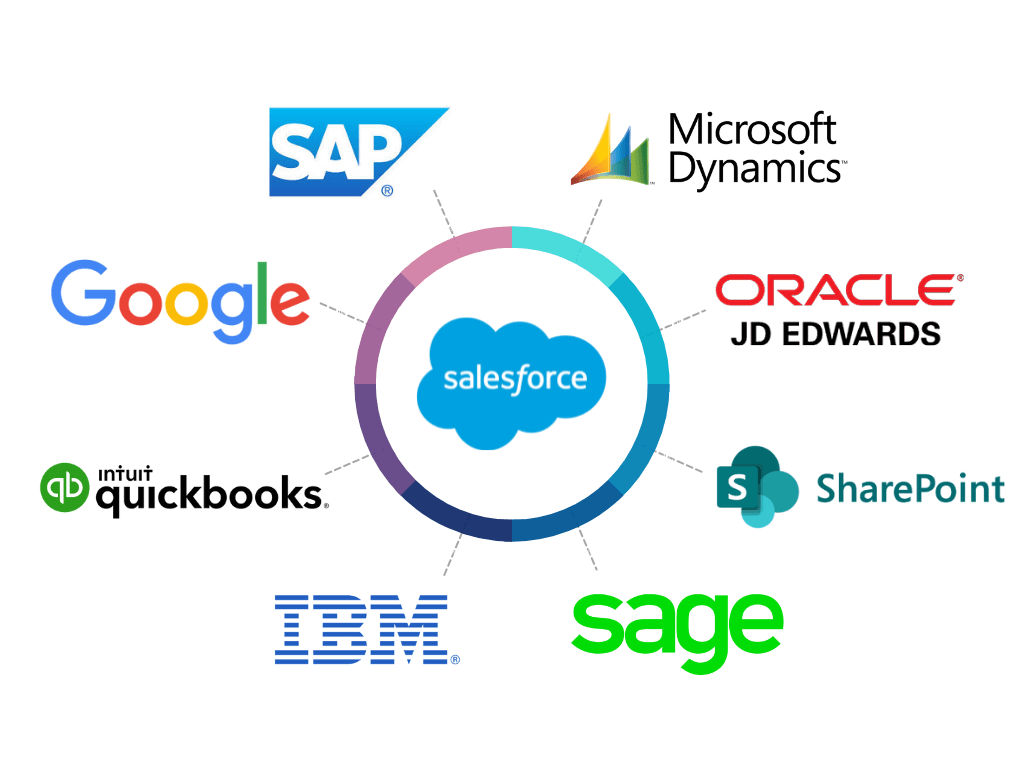 The Salesforce certified connector is simple to use and provides immediate and exceptional access to the Salesforce API.
To integrate any other applications or business systems that you use in your company, we have over 100 pre-built connectors as well as a unique Connector Builder that can work with any legacy system and technology.
Thus, using prebuilt & certified connectors allows us to integrate Salesforce very quickly and hassle-free, resulting in a high return on investment.
Powerful Orchestration Capabilities
A full variety of integration patterns (ETL, ESB, and BPM) are supported by powerful orchestration tools such as a comprehensive scheduler, real-time triggers, and data mapper.
Robust In-Memory Data Grid Architecture
Higher performance is ensured by a robust In-Memory Data Grid (IMDG) Architecture and web-based monitoring, even under the most demanding transaction loads.
Popular Salesforce Integrations
By integrating Salesforce with a variety of business systems and applications, we help companies manage their sales, service, and marketing more effectively, thereby increasing profitability.
Our Magic xpi integration platform allows companies to quickly and easily integrate Salesforce with the following systems and applications: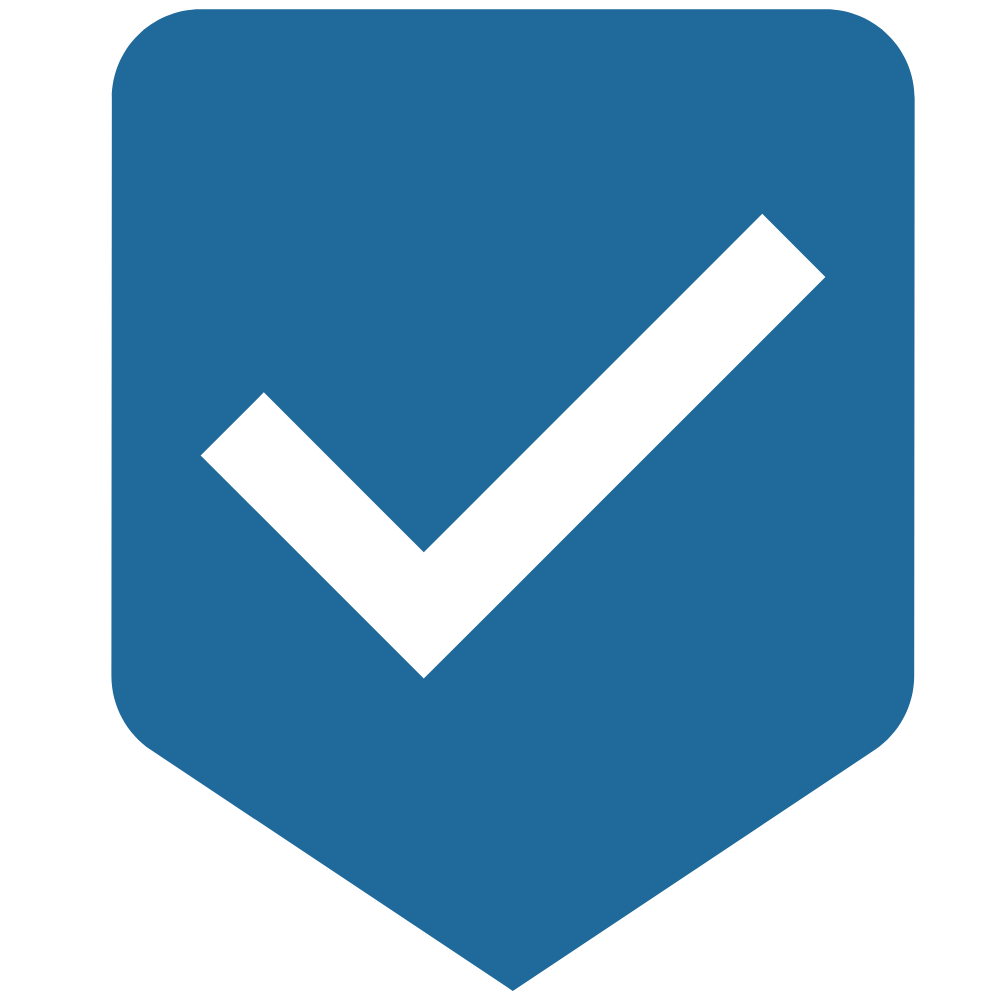 Home-grown software applications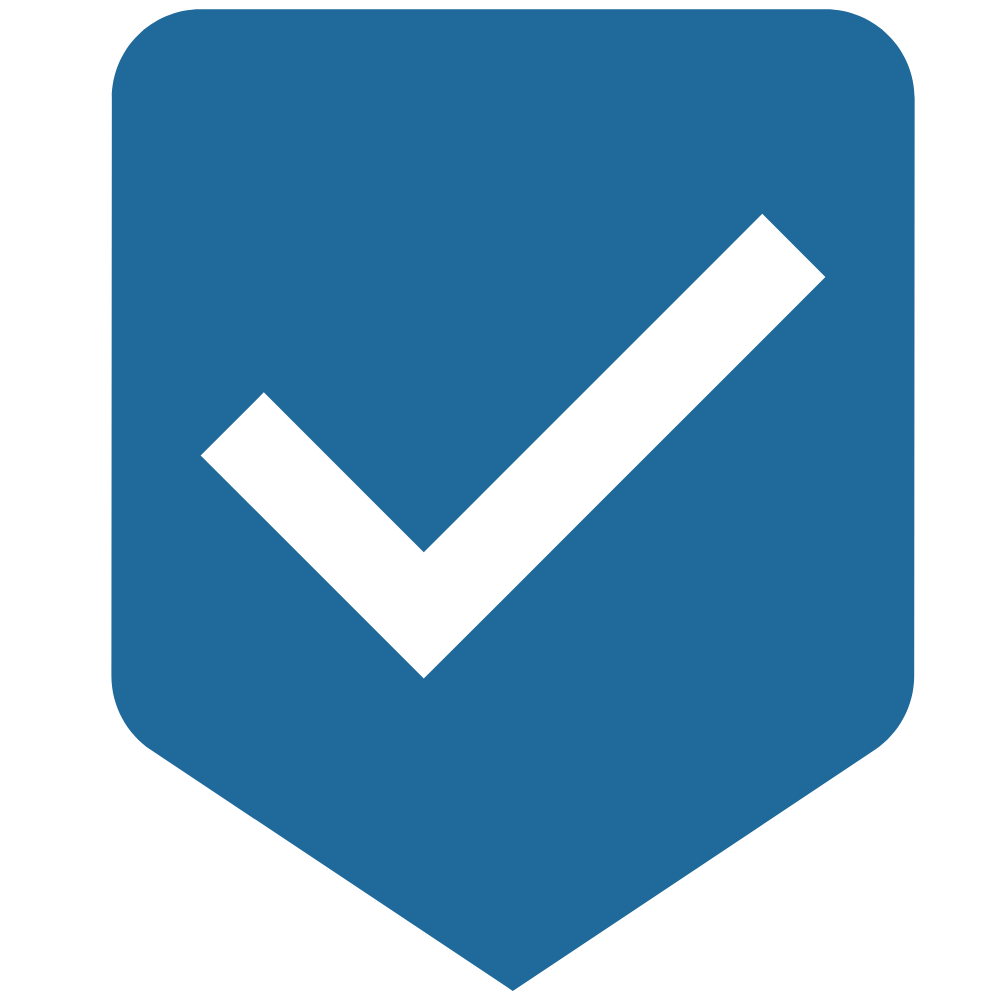 Internal databases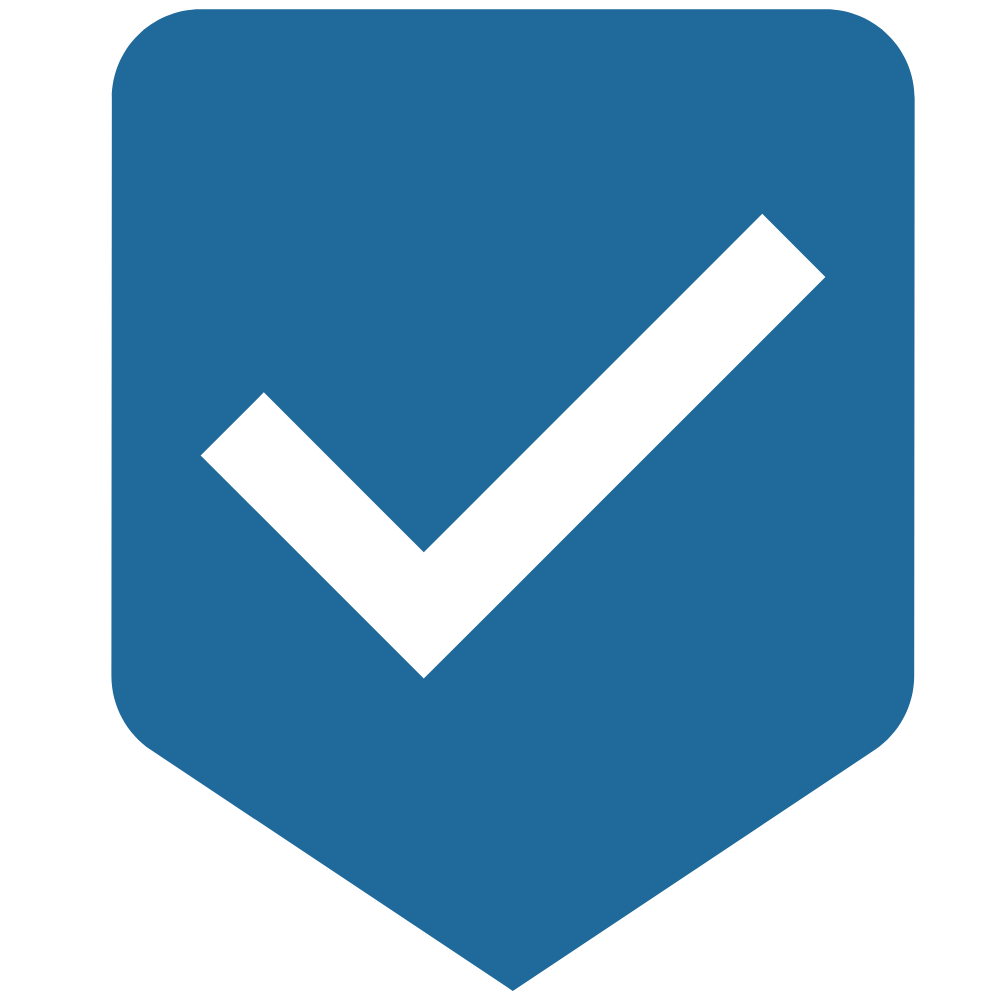 Accounting system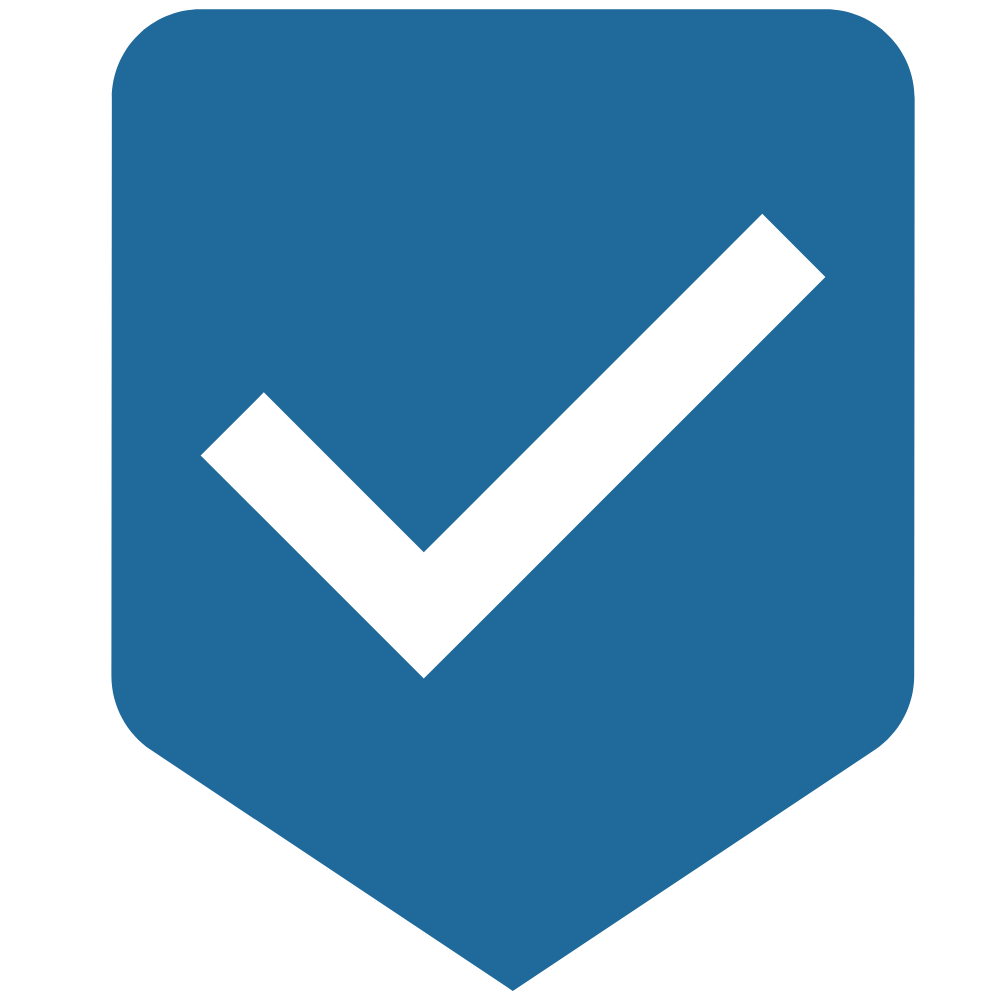 Branded ERP/CRM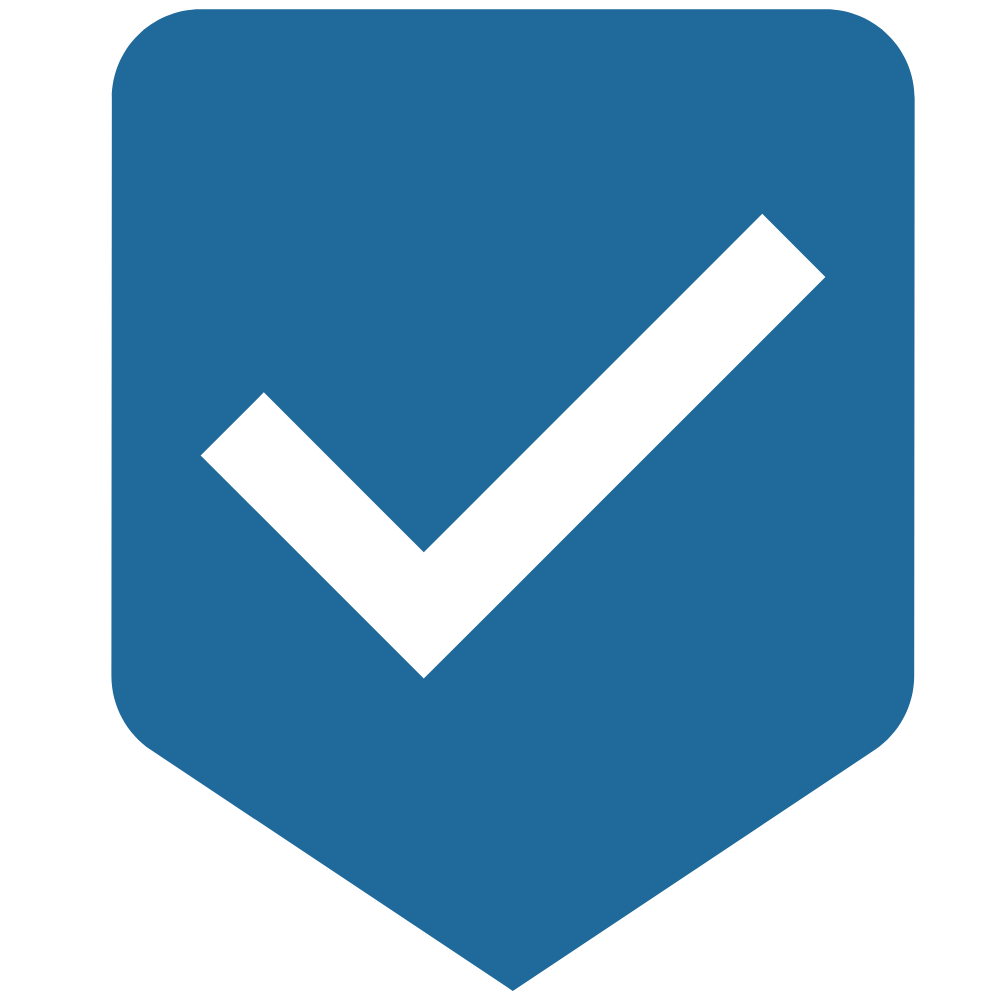 Social media platforms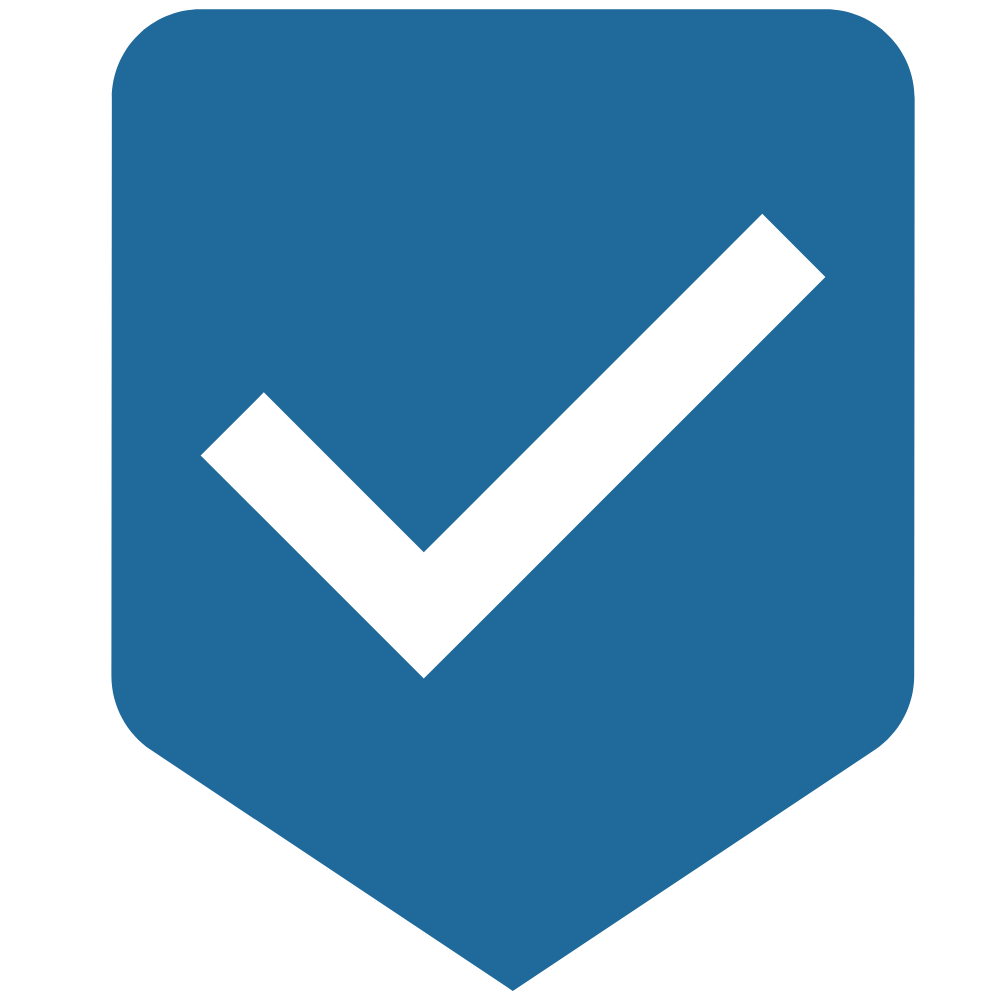 E-commerce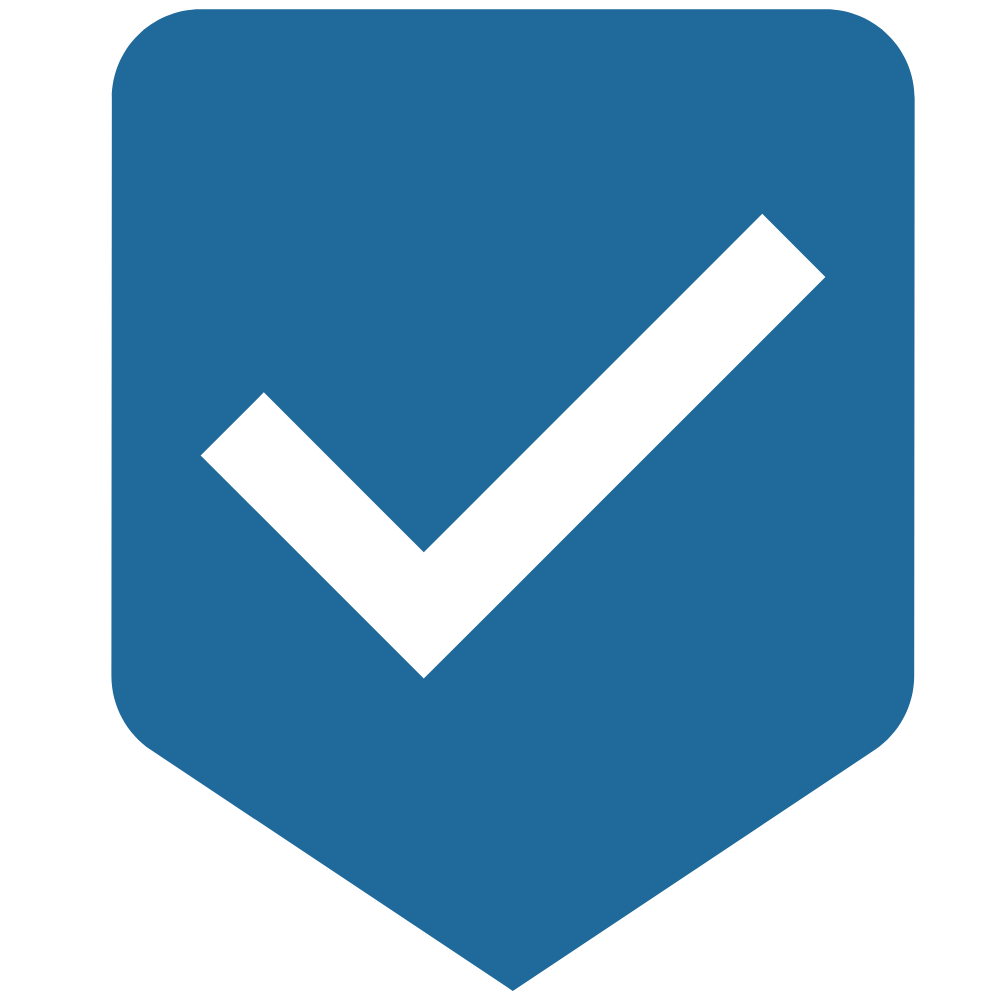 Cloud software products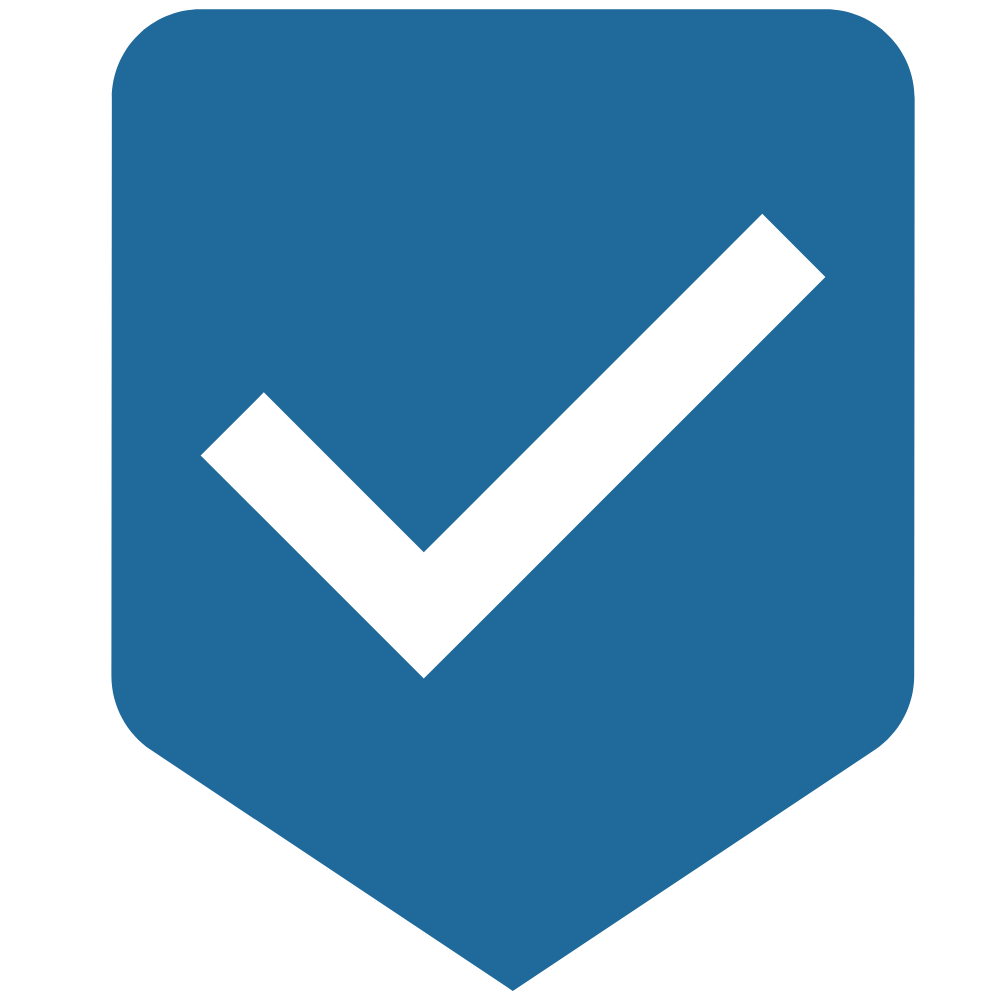 Third-party platforms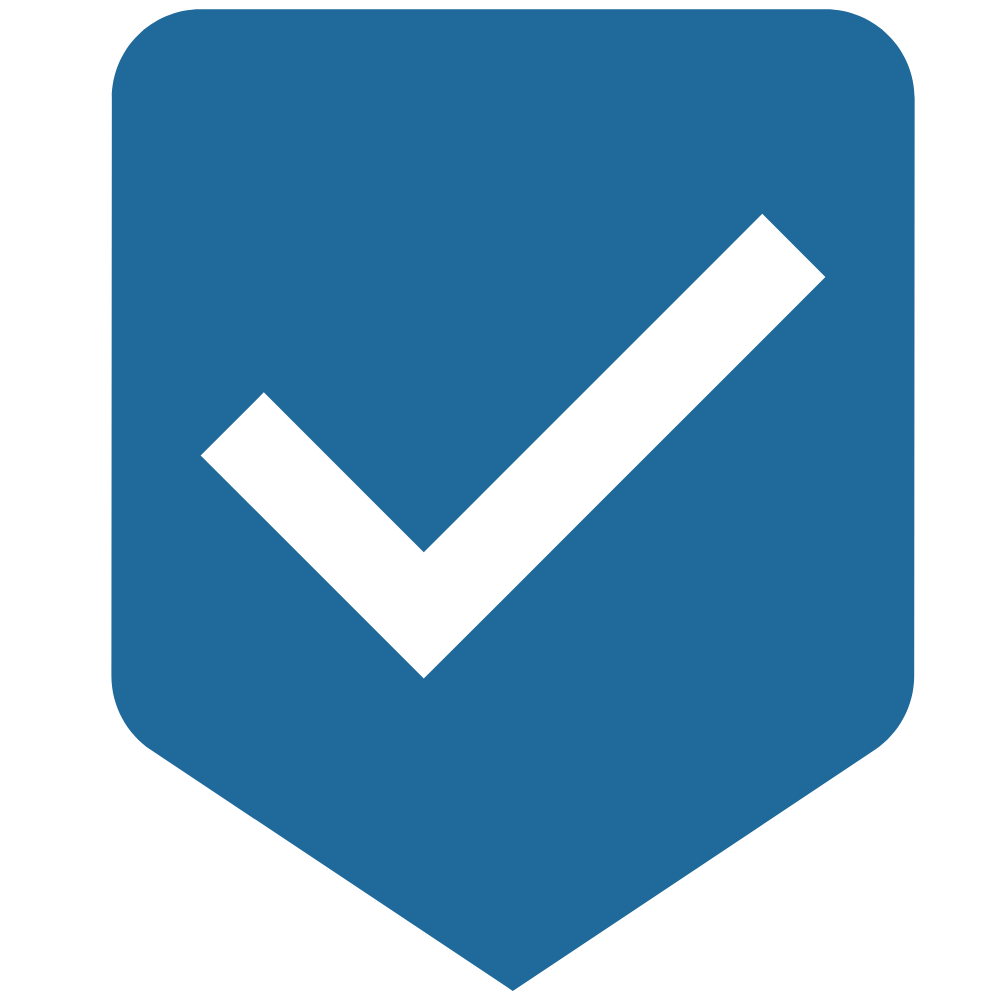 Email and calendar application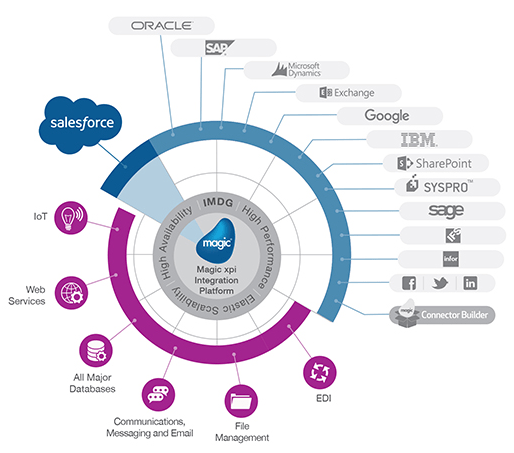 What are the Benefits of Salesforce Integration?
Integration of Salesforce with external systems allows companies to manage their business processes much more efficiently. Based on our many years of experience in Salesforce integrations, following is a short list of benefits our customers enjoyed:
Improved Operational Process
– Salesforce and ERP synchronization is automatic.
– All changes are transferred from one system to another, automatically without human interaction.
– Updates are carried out in real time, with no involvement from the administrator.
– Sales and operations employees use the same customer naming and language, and manual updates, bugs, and procedures have been eliminated.
– Sales and accounting audits go off without a hitch.
Improved Account Management Process
– Salesforce users have access to the customer's complete financial status and history through their Salesforce interface.
– Eliminate errors in account management processes and avoid the manual process of collecting information.
– Salesforce users can leverage financial data to construct sales processes.
Improved Collaboration Process
– Eliminate the need to manually process calendars as all calendars sync online with internal Salesforce users.
– Field sales personnel and external sales partners are coordinated.
– Decreasing overlapping meetings.
Salesforce Business Process Automation
Our integration platform Magic xpi allows near real-time business workflows using SOAP, Open API, OData, CDC, platform events, and Rest APIs.
Get Your Free Salesforce Consultation
Contact one of our Salesforce Integration specialists to help you understand and find the best solution for integrating Salesforce with any on-premises or cloud-based ERP / CRM or business application.