At EDI2XML we specialize in providing top-notch SAP Business One integration services. With our expertise, we can seamlessly integrate SAP B1 with various business systems such as ERP, CRM, WMS, e-commerce platforms, and EDI.
Optimized Connectivity of Any System to SAP Business One with EDI2XML
With our reliable and efficient integration solutions, we ensure that your business processes run smoothly and efficiently.
Our team of professionals utilizes state-of-the-art advanced technologies and tools, ensuring that implementations are executed swiftly, accurately, and within budget.
---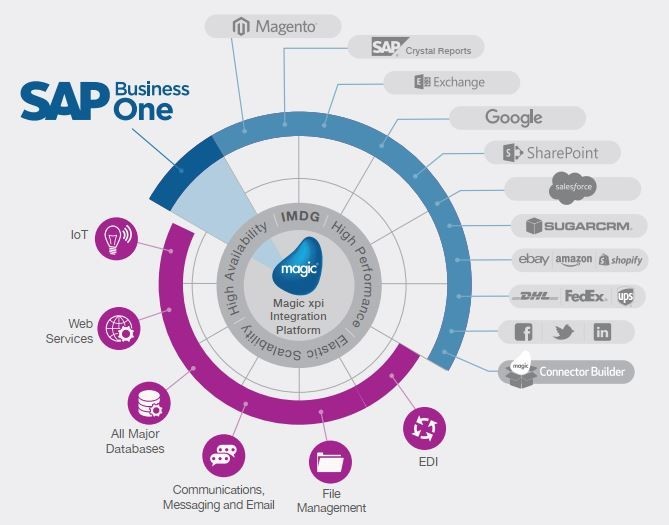 ---
Our SAP B1 Integration Services:
SAP B1 Integration with ERP Systems:
Our team of experienced professionals can integrate SAP B1 with your existing ERP system, ensuring smooth data flow and synchronization between the two platforms. By eliminating duplicate data entry and automating processes, we help you optimize your operations and reduce manual errors.
SAP B1 Integration with CRM Systems:
We offer seamless integration between SAP B1 and popular CRM systems like Salesforce, Sugar, Dynamics enabling you to consolidate customer data, streamline sales processes, and gain valuable insights. By integrating your CRM with SAP B1, you can achieve better customer relationship management and enhance your sales performance.
SAP B1 Integration with WMS Systems:
Our integration services enable you to synchronize SAP B1 with your Warehouse Management System (WMS). This integration ensures accurate inventory management, real-time visibility into stock levels, and efficient order fulfillment. By integrating SAP B1 with your WMS, you can optimize warehouse operations and improve overall supply chain management.
SAP B1 Integration with E-commerce Platforms:
We can seamlessly integrate SAP B1 with your e-commerce platform, such as Amazon, Shopify, BigCommerce, Magento, or others. This integration enables real-time inventory updates, automatic order processing, and seamless data exchange between SAP B1 and your online store. By integrating your e-commerce platform with SAP B1, you can streamline your online operations and deliver exceptional customer experiences.
SAP B1 Integration with EDI:
Our expertise extends to integrating SAP B1 with Electronic Data Interchange (EDI) systems. We ensure seamless communication and data exchange between SAP B1 and your trading partners, automating order processing, and improving supply chain efficiency. By integrating SAP B1 with EDI systems, you can enhance collaboration, reduce manual effort, and achieve faster order fulfillment.
Advantages of SAP Business One Integration
SAP Business One integration helps reduce errors and improve business productivity. Integration is essential to maximize the efficiency of every business system in the enterprise, whether it is CRM, ERP, accounting or e-commerce accounts.
Automation and Workflow Optimization: Integrating SAP Business One with your existing systems enables automation of repetitive tasks and workflows. This saves time, reduces manual errors, and allows your employees to focus on more strategic activities that drive business growth.
Through the integration, a company will benefit from additional features and options that won't be thinkable with the standalone use of SAP Business One, including online store integration, integration with trading partner business systems, and data synchronization with EDI for financial consolidation.
The Most Popular SAP B1 Integration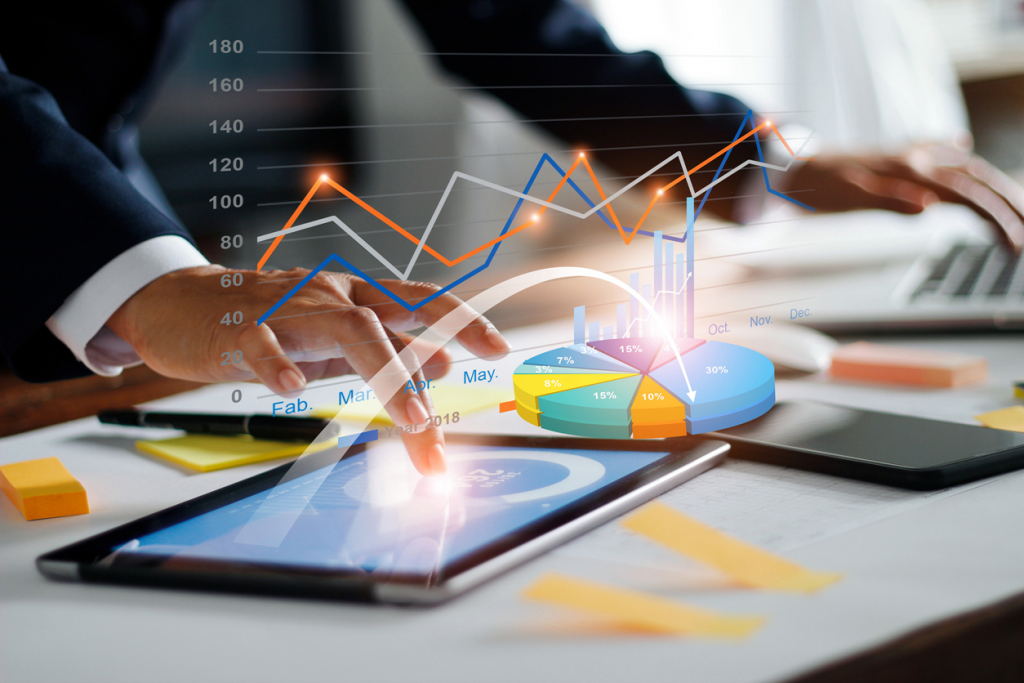 – Ecommerce integration with SAP Business One
– FedEx / DHL/ UPS SAP Business One Integration
– Procurement Management with SAP Business One
– Inter-Company Trading
– Enterprise Mobility
Why Choose Us?
Certified SAP Business One Connectors
We utilize pre-built, certified SAP Business One connectors that are specifically designed for speed and reliability. These connectors enable us to seamlessly integrate SAP B1 with other systems, eliminating data silos and ensuring real-time data synchronization across your entire organization. By leveraging these connectors, we deliver robust integration solutions tailored to your unique business requirements.
Extensive Application Adapters
With over 100 pre-built application adapters at our disposal, we have the capability to connect a wide range of applications to SAP Business One. Whether you need to integrate with popular ERP systems, leading CRM platforms, advanced warehouse management systems, or streamline your e-commerce operations, we have the expertise and tools to make it happen.
Cloud & On-Premises Integration
We understand that every business has its own IT infrastructure preferences. That's why we offer flexible integration options to suit your needs. Whether you operate in the cloud, on-premises, or a hybrid environment, we have the expertise to seamlessly integrate SAP Business One with your systems. Our team works closely with you to ensure a smooth integration process, regardless of your IT setup.
SAP Business One & SAP Business One HANA Support
We are fully equipped to support both SAP Business One and SAP Business One HANA implementations. Our experienced consultants are well-versed in the intricacies of these systems and can provide comprehensive integration solutions that maximize the potential of SAP B1. From data synchronization to process automation, we help you unlock the full power of your SAP Business One investment.
Are you looking for SAP B1 integration service, without the hassle of hosting and building your integration? We offer a turnkey SAP B1 service solution.
Contact our integration experts for more information, Call (450) 681-3009 or use the form below to contact our integration expert!