(Last Updated On: February 2, 2021)
This post was updated to reflect current trends and information.
---

As you know, an online store or eCommerce site, always becomes an additional source of revenue for a company, and sometimes even it might become the main source of sales and revenues.
Great design, information blocks and a clear structure are just some of the many good advantages if you decide to create an online store using an e-commerce platform based on Shopify.
Understand what Shopify integration is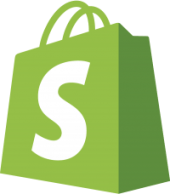 First, your Shopify store needs an inventory management strategy. Keeping track of your inventory should be a top priority. This means that you need real-time automation for all your stock, as manual stock inventory can be an overwhelming task.
Thus, the integration of the online store with the company's internal business system allows you to synchronize the inventory in your Shopify store with the inventory status of your ERP database system, based on pre-defined schedule.
Automatic updates of Shopify variants, inventory quantities and prices will be useful for online stores that have a considerable range of products, especially when inventory status of those products/items is constantly fluctuating…
With Shopify integration, there is no need to monitor and adjust, manually the stock of your products on the eCommerce site or store; you sell only what is available, and all new products are automatically fed to the site.
Thus, your visitors have the most complete and reliable information on a product or service. At the same time, you can significantly reduce the cost of processing the price lists and catalogs of your products.
Why do you need to exchange data?
Automatic integration between a Shopify store and the business management system (ERP, CRM, accounting, etc.) helps to solve several issues:
– Get rid of problems related to human factor.
– Reduce the number of possible errors during data exchange.
– Reduce the workload of employees and focus their activity on sales and customer service.
– Ensure the relevance of the information for both: store visitors and company sellers. Especially relevant for large turnover.
---
---
The main stages of data exchange
The process of implementing data exchange between Shopify and a company's business software system, consists of three main phases:
1. Project analysis and initiation.
2. Configuration of the data Upload from ERP/CRM to the eCommerce site.
3. Configuration of the data Download from the eCommerce site to ERP/CRM.
The first phase is a step that happens only once during the lifecycle of the integration project. During this phase, our team at EDI2XML will work with the client and identify the business rules, the entities to synchronize between the ERP/CRM and their Shopify Stores, the frequency and other aspects.
This initiation phase is crucial to initiating a continuous automatic process that will have one single mission: run indefinitely and do what it is configured to do.
The automation process will be executing the upload of data from ERP/CRM to Shopify and the download of data from Shopify to the ERP/CRM system, when needed, without any human intervention.
Which information is usually sent from ERP to the online store?
The following is a list of information and data objects that can be extracted from a company's management system, and uploaded / synchronized to the Shopify store:
Update Variant Inventory/Price
Customer Information, Bill To, Ship To
Update Shopify Customer (Customer Information, Bill To, Ship To)
Update Shopify Orders (Complete, Cancel)
Create Shopify Order Fulfillment
Update/Cancel Shopify Order Fulfillment
Create Shopify Product(s)
Update Shopify Product(s)
Delete Shopify Product(s)
Create Shopify Product Image
Modify Shopify Product Image
Delete Shopify Product Image
Create Shopify Variant(s)
Update Shopify Variant(s)
Delete Shopify Variant(s)
Which information is sent the online store to ERP?
The following is a list of information and data objects that can be extracted from a Shopify store and downloaded / synchronized to the company's management system: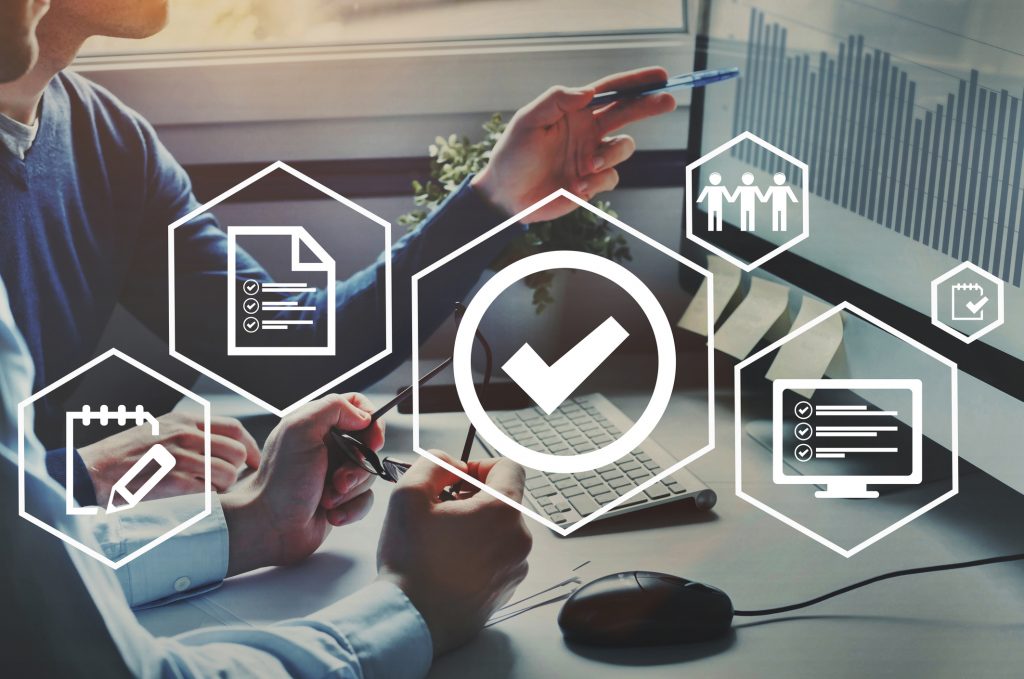 Shopify Orders (Ship To, Bill to and Order details) Update
Shopify Customers (Customer Information, Bill To, Ship To)
Shopify Orders Fulfillment
Abandoned Checkouts
Inventory Level by Location

Integrate Shopify with Leading ERP Systems
As mentioned above, Shopify integration with your internal system makes it easy to manage your sales, inventory, and reports. We at EDI2XML eliminate the need for manual data entry using the Magic xpi Integration Platform, we automate the most important business processes, ensuring data exchange between Shopify and leading ERP and accounting systems.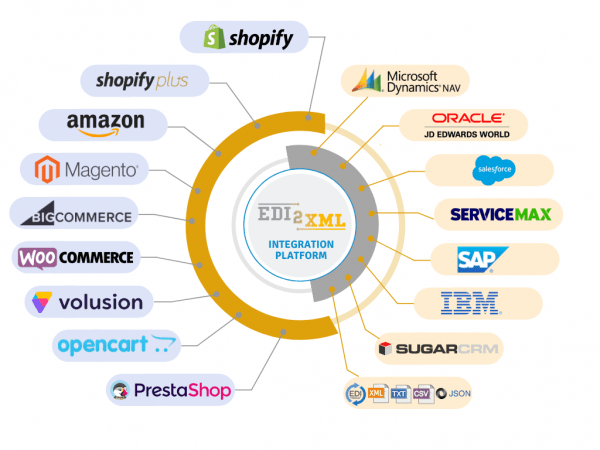 Following is a list of the most commonly used ERP systems to integrate to Shopify:
What to consider when organizing the integration of Shopify.
Prior to kicking off a Shopify integration project between your company's business system and the eCommerce store, it is necessary to define the business flow. Think through all the stages of working with customers, this help determine what information you need to transfer and in which direction.
What points are important to consider for integration:
1. What data should be uploaded to each side;
2. How often will the exchange take place;
3. Prepare your data for Integration based on the appropriate data format (i.e. csv, xml, json ….).
4. For the integration to be efficient and smooth, it's important that you sanitize and clean your data; Clean all duplicate fields and customers, correct incomplete or contravening data, Product/SKU IDs on your online store, must match the Product/SKU IDs used to represent items in your accounting/ERP system. ..
5. Anticipate possible issues: lack of the right product, the possibility of doubling data and other difficulties.
The technical complexities of your integration project depend on how to decide to integrate with your software business system (i.e. accounting software, ERP or CRM system); Connecting directly with certified connectors to branded systems such as SAP, Oracle, Salesforce, is possible, but will need additional time and effort to build, test and deploy. Still integration using messages of type XML, Json or CSV are the most standard and efficient to date, and do not require any additional fees or efforts.
Shopify Integration Experts
Need an efficient Shopify ERP integration solution that automates orders and inventory between your Shopify store and your ERP system? We can help you! The e-commerce integration with ERP, CRM and EDI is our specialty and one of the strongest offerings. We setup fast and efficient synchronization bridge that works very efficiently to add value to your business.
We specialize in integrating Shopify with ERP, CRM, and other third-party systems and applications. It doesn't matter if you are a Shopify user or just want to open a new store, or switch to Shopify from another eCom platform, we have experts who can solve all your integration challenges.
Contact our Shopify integration experts today for a free consultation!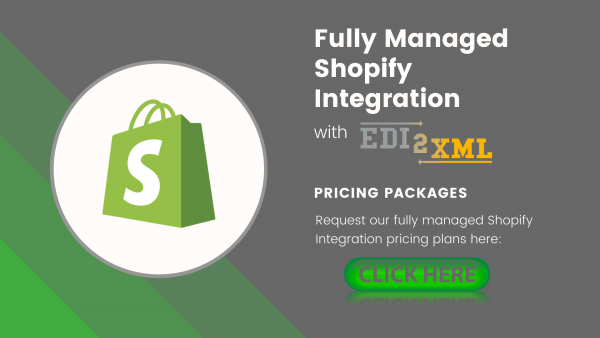 ---