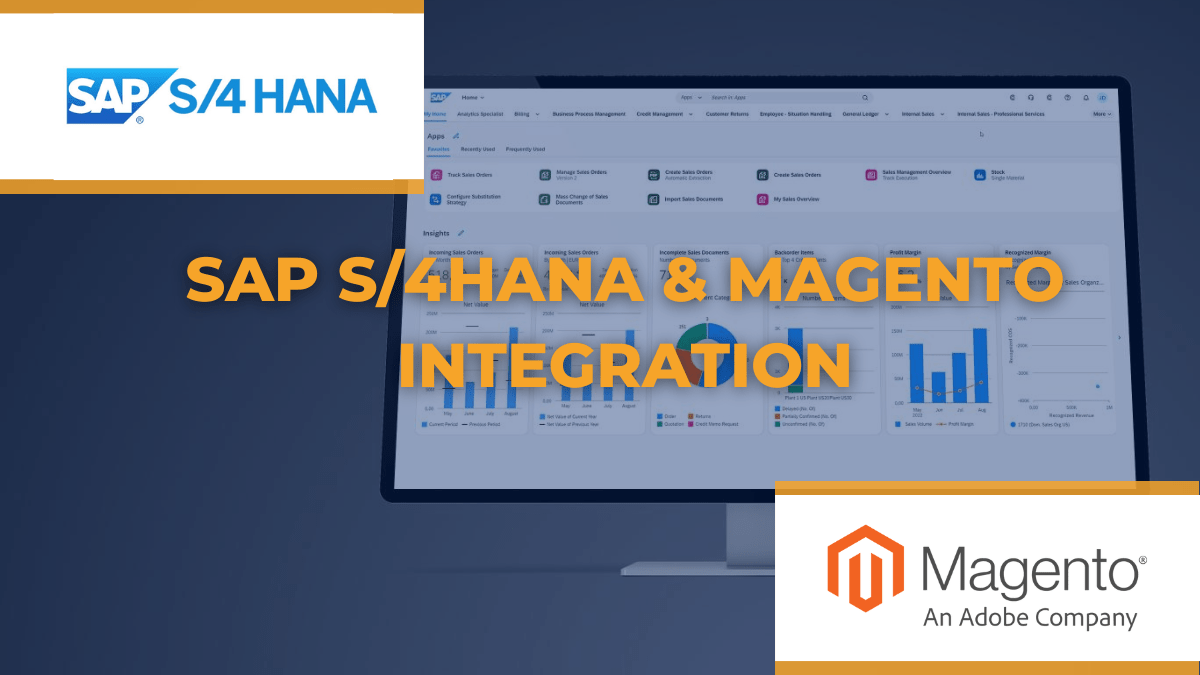 (Last Updated On: December 22, 2022)
---
What is SAP S/4HANA?
SAP S/4HANA is a next-generation enterprise resource planning (ERP) system developed by SAP AG. It was released in 2015 and is currently being rolled out across various industries. SAP S/4HANA is designed to help companies manage their entire business processes from sales to finance to human resources.
SAP S/4HANA combines the best of both worlds: cloud computing and on-premises solutions. With SAP S/4HANA, you get the benefits of cloud computing without having to worry about managing servers and data centers.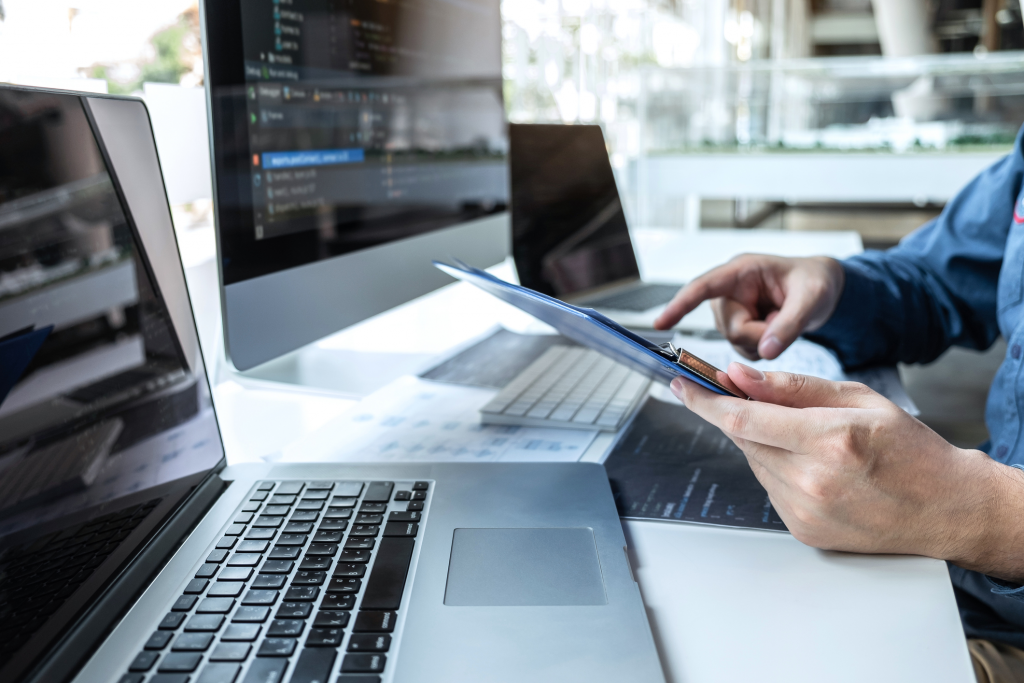 With SAP S/4HANA, you can manage your entire business from anywhere at any time, whether you're working from home, traveling, or sitting in front of your computer. You can access your data from any device, and you can use it to automate processes, streamline operations, and improve customer service.
What is Magento?
Magento is a free open-source eCommerce software solution that helps businesses sell online. It is built on PHP and MySQL and supports multi-store functionality. It is compatible with many payment gateways including PayPal, Stripe, Authorize.net, etc. However, an enterprise-grade commercial version of Magento has been developed and sold by Adobe.
What is Integration?
Integration is the act of connecting two or more systems together. In this case, we are going to discuss about connecting SAP S/4HANA and Magento e-commerce platform.
The Power of SAP S/4HANA for Magento Online Store
SAP S/4HANA integrates with Magento Commerce, allowing you to create an online storefront using the power of SAP.
The integration between SAP S/4HANA and Magento allows you to create a single view of all your business processes across multiple channels. You can easily manage your inventory, sales, marketing, and service operations through the unified interface.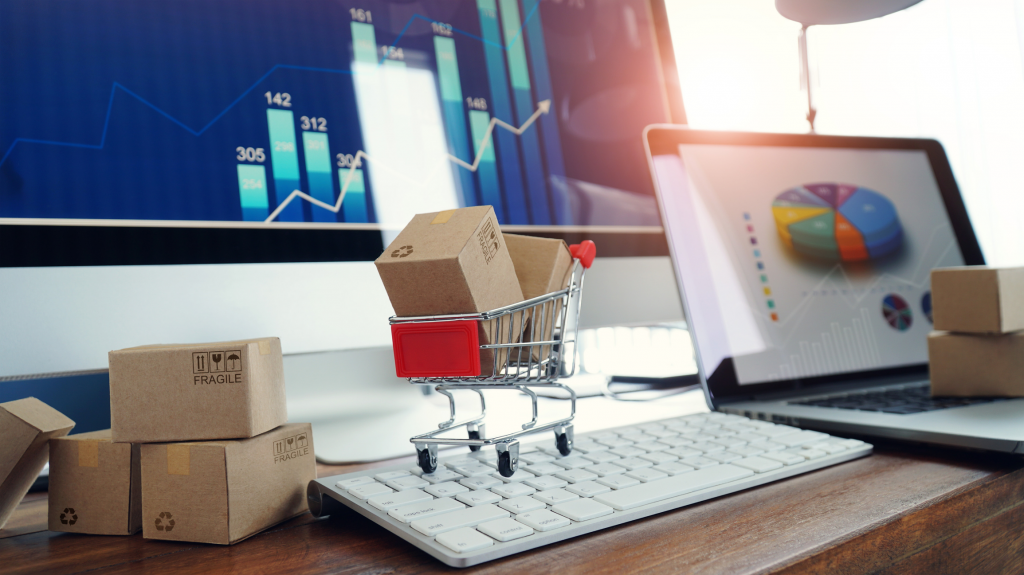 B2B Customer Data Synchronization from SAP S/4HANA to Magento
Usually, the source for B2B customers master data is considered to be SAP's S/4HANA. Thus, existing B2B customers in S/4HANA can be imported into Magento, and their contact persons are automatically registered as users. They can place orders on behalf of the company.
Based on S/4HANA data, the following B2B customer information is synchronized with Magento.
General information about the company, such as its name, address, and email address
Details about the company's contact persons.
The address of the company to use for delivery.
Company credit Information
The Most Popular S/4HANA – Magento Integration
In order to get the most out of SAP and Magento integration, companies typically sync the following entities:
Products – the e-commerce store owners can synchronize products between SAP and Magento. The synchronization process includes all product information, including product specifications, categories, product types, images, prices, etc.
Products. The most critical integration is synchronizing the entire product catalog between SAP S/4HANA and Magento eCommerce store. Integration includes product specification, product category, and product type.
Inventory. Inventory synchronization between the company's SAP system and the e-commerce store.
Synchronization will provide real-time information on the availability and balance of goods in the online store. As a result, you will be able to avoid selling out-of-stock items on your Magento eCommerce store. The synchronization of inventory improves the overall efficiency of the online store and increases customer confidence and satisfaction.
Orders. Through the integration, you can stay up-to-date on all your orders, including payment details, status, credit notes, invoices, and shipping information.
Pricing. Syncing product prices will help you better manage your sales.
Synchronization of Sales Orders from B2C/Guest and B2B Customers
All sales orders placed through Magento synchronize with SAP S/4HANA almost in real time and are converted into SAP sales orders.
In this way, everything can be synchronized, such as billing data, status, credit notes, invoice, and delivery.
A B2B customer's sales orders will be recorded in SAP with their SAP customer number. Furthermore, any purchase made with credit by a B2B customer will also update the credit usage status in Magento.
Benefits of SAP S/4HANA on your eCommerce business
Integration brings together a lot of disparate data to keep your business running smoothly. The company's employees have easy access to all relevant information from orders and delivery, to communication with customers and product procurement processes.
The integration of ERP with an e-commerce store eliminates manual data entry and prevents information redundancy caused by data transfers between systems, saving time and preventing errors.
The integration of Magento and SAP allows to generate and analyze real-time reports, making it easier to keep up with the fast-paced e-commerce environment without having to wait for data to be transferred or information to be collected from multiple sources. This will allow you to instantly adjust processes and make the necessary management decisions, which can save you money.
Integration improves customer relations, as well as provides easy access to information for sales representatives and customer support. As a result, brand loyalty and sales increase.
Saving. While SAP integration with Magento requires some investment, it saves businesses money in the long run. How does it work? As a result of automating internal business operations, the company will be able to reduce transaction costs. In addition, the accuracy of the information provided will lead to a higher level of customer satisfaction, and ultimately to higher profits for the company.
Conclusion: SAP S/4HANA Magento Integration
SAP S/4HANA is a new-generation enterprise application suite that includes a range of products designed to help companies manage their data, processes, and people. Integration of SAP with Magento helps businesses manage customer information, inventory, and financial transactions. It also helps companies streamline business processes and improve efficiency.
With over 20 years of experience integrating ERP systems with e-commerce platforms, and many successful projects under our belts, we are always happy to help you. Integrating SAP ERP with Magento with the help of professionals will save you time and money.
Please feel free to contact us if you would like to schedule a free consultation with one of our integration experts.