(Last Updated On: September 22, 2020)
---
Effective management of the supply chain and stock, helps outperform competitors. A supplier company, where these processes are set at a high level, can save on inventory replenishment and increase sales.
Without accurate information about inventory levels, a company can stay with inaccurate stock in its warehouse, and obviously loose sales, time and profit.
In the world of electronic data interchange, these challenges can be easily overcome using the following EDI messages in both X12 and EDIFACT standards:
| | |
| --- | --- |
| UN/EDIFACT Standard | ANSI X12 Standard |
| INVRPT – Inventory Report | EDI 846 Inventory Inquiry/Advice |
| SLSRPT – Sales Data Report | EDI 852 Product Activity Data |
| SLSFCT – Sales Forecast | EDI 830 Planning Schedule |
---
EDI 846 Inventory Inquiry/Advice
EDI 846 Inventory Inquiry/Advice (EDIFACT – INVRPT) contains information related to stock of goods in a store or warehouse by the range of a particular supplier. The message may contain information about:
amount of open stock;
actual stock;
maximum and minimum reserved;
receipt and withdrawal of goods for a certain period.
Besides, information on the quantity of the product can be detailed by different aggregation groups: parties, series, manufacturers, locations, expiration dates, etc.
Using EDI 846 suppliers can control their stock in real-time, improve delivery route planning of goods to their customers, schedule replenishment of each of the warehouses, and calculate the cost of delivery of goods.
EDI 846 is also used to inform trading partners about the availability of goods, without any commitment to make a purchase. The buyer can request information to obtain up-to-date data on the remaining goods, or stock availability.
Companies can get additional savings by reducing cost and errors associated with manual data processing. INVRPT is transmitted and processed automatically.
Automatic stock replenishment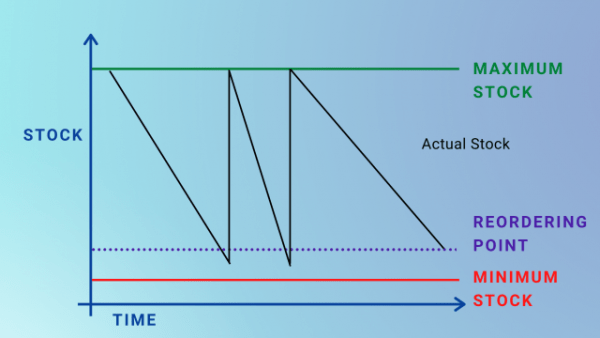 Using the EDi 846 message, you can automatically generate the delivery of new batches of goods when the quantity of goods in the warehouse falls below the reordering point.
The interval between the reordering point and the minimum level of stock, generally depends on the time required to deliver the goods, as well as on the volume of turnover of products.
---
KEY TAKEAWAYS
The just-in-time (JIT) inventory system is a management strategy that minimizes inventory and increases efficiency.
---
EDI 852 and EDI 830
EDI 852 Product Activity Data (EDIFACT SLSRPT) contains information about the actual sales of goods in a particular store or warehouse. Commonly, the buyer sends this EDI transaction to the supplier.
The EDI 852 usually indicates:
location of the outlet;
period of sales;
quantity of goods sold;
selling price;
Amount;
In retail, this type of EDI messages is used to evaluate the product line to see if the entire assortment is on sale, whether the required volume of promotional products and top-end products is supported.
EDI 830 Planning Schedule (EDIFACT SLSFCT). This message contains similar data, but as predictive for a certain period. Using EDI 830 you can know the sales forecast for a specific product by:
place of sale sales
channels
prices
quantity
turnover
consignments
Accurate data on inventory and sales forecasting allows manufacturers to better control their production needs, and distributors to maintain the necessary stock of goods, optimize the assortment due to relevance, and reduce transportation costs.
Sales Forecasted target stock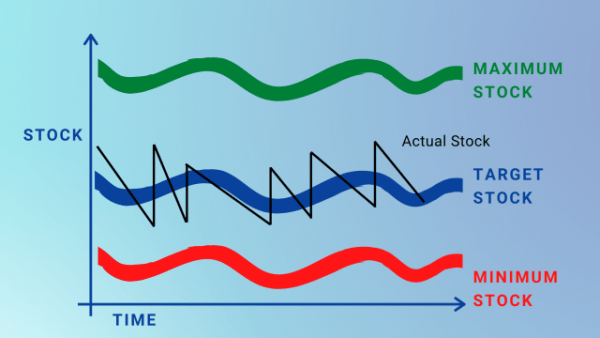 The exchange of EDI transactions in these situations, helps maintain the actual inventory level as close as possible to the ideal model in which deliveries are frequent and delivery times are short.
The reordering point can change position at any time because it depends on the target inventory level.
Connect EDI X12 or UN/EDIFACT with any trading partner anywhere in the world
The core of EDI2XML's mission is the digital transformation of businesses of all sizes. For over 20 years, we have been continuously engaged in EDI integration projects between business partners, working both with global corporations and local small and mid-size businesses.
Our effective EDI services and solutions are designed for all kinds of verticals, including and not limited to manufacturing, transport, retail chains, distributions, financial organizations, telecoms, and many others.
Contact us today to get a free consultation and learn more about our solution offerings.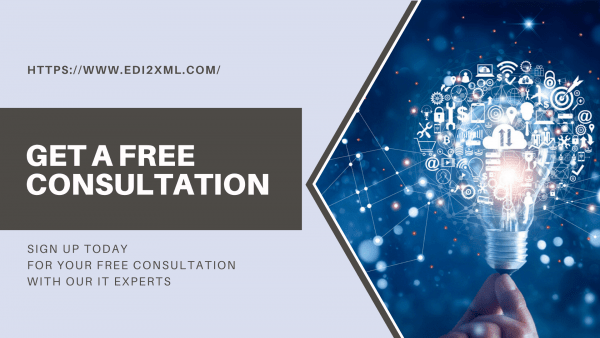 ---
Related Posts:
What is EDIFACT? | UN / EDIFACT standard overview
Electronic Data Interchange: Key Information You Need to Know