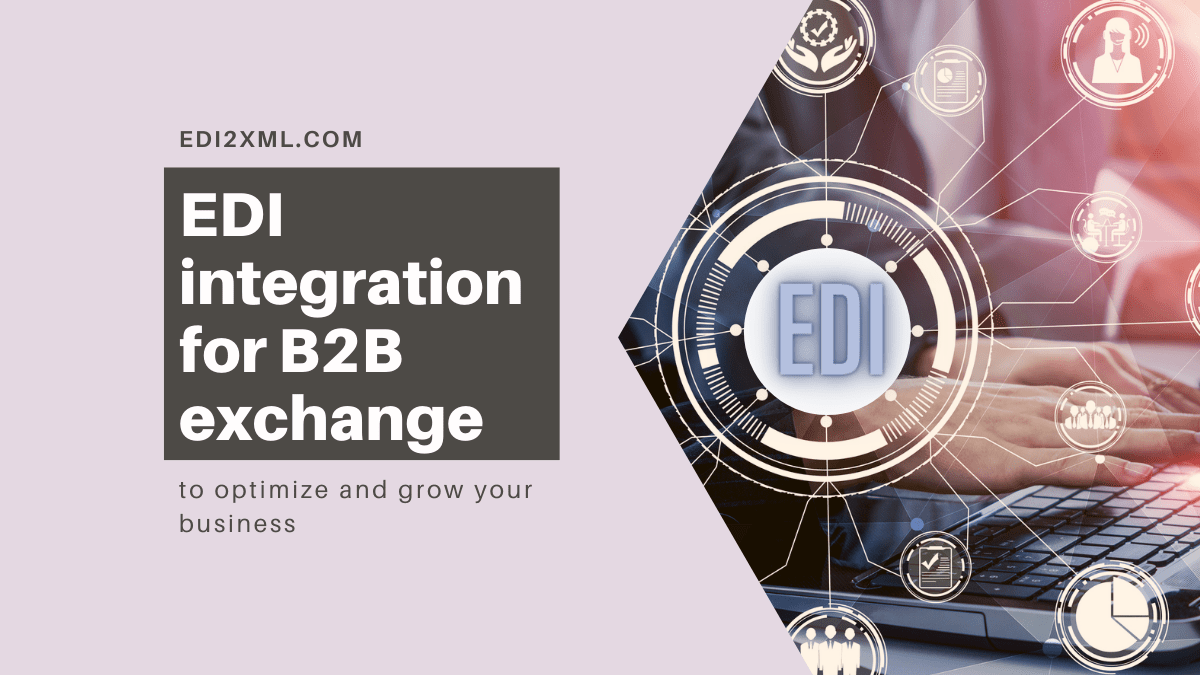 Posted By: Tatyana Vandich
In: Blog, Tags: B2B communication, B2B EDI integration, B2B exchange, B2B integration, EDI, EDI Communication, EDI exchange, EDI implementation, EDI Integration, EDIFACT
0 Comments
(Last Updated On: August 24, 2021)
---
B2B (Business-to-Business) Integration, also known as Electronic Data Interchange EDI, is the process of exchanging business documents electronically either internally or amongst external business partners.
---
Electronic data interchange (EDI) has become a standard data exchange practice in modern business. EDI allows companies to automate their business processes leading to greater efficiency. Automated data exchange allows to avoid errors, reduce order processing time, and achieve accuracy.
EDI (Electronic Data Interchange) is the process of exchanging documents electronically through secure communication channels from one software information system to another. In other words, from one business partner to another.
In a fully automated process, the exchange of electronic documents (for example, receiving and processing orders), can take place at the application level, without the direct involvement and participation of employees.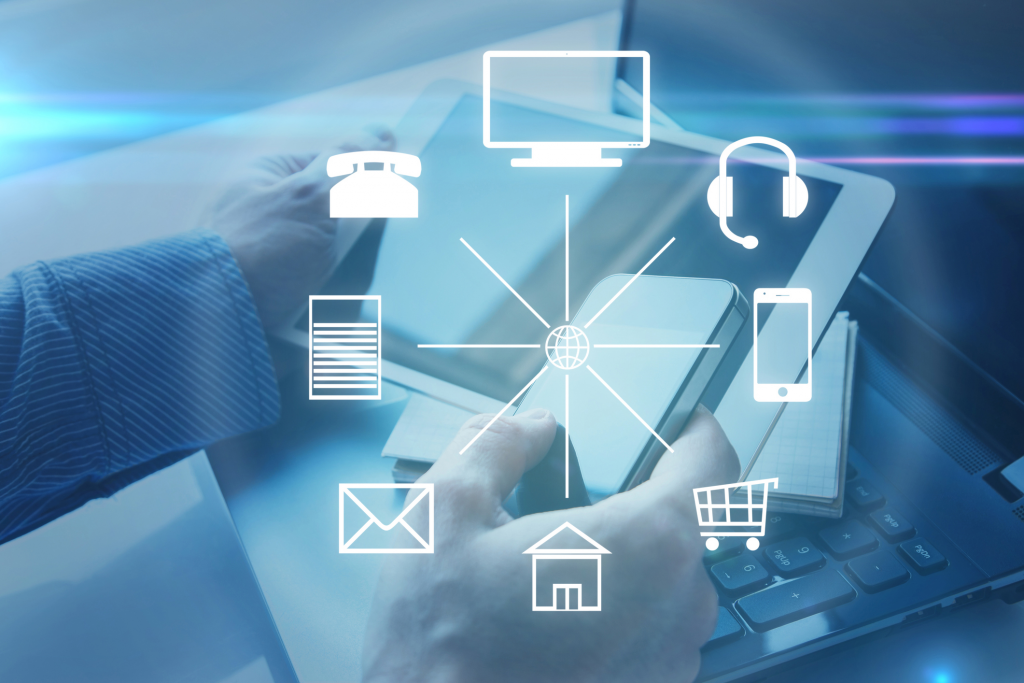 EDI standard and connected technologies are used in a B2B data exchange protocol, of any type of businesses in different industries. These can be large, medium, or small enterprises operating in retail, manufacturing, healthcare, pharmaceutical, or any other industry. EDI is also used in international trade such as air, sea, and road transportation. Not surprising, to see customs in most of the countries using EDI heavily in their cross-border operations.
Experience shows that large retailers such as Walmart, Costco, Kroger, Home Depot, Target, etc. are always the initiators of electronic data exchange. Moreover, almost all retailers, having evaluated the advantages of using EDI, force their suppliers to exchange documents only through EDI.
EDI integration allows to automate the creation, sending, receiving, and processing of any business documents in electronic format with a trading partner, existing backend business systems, or applications, to provide a greater level of efficiency and complete automation.
With over 21 years of experience in EDI and the integration marketplace, our company EDI2XML has a proven experience in integrating EDI, with the most frequently used systems:
EDI is also becoming a vital element of the e-commerce business; we are receiving more and more requests for e-commerce integration with EDI.
Especially, requests for connecting online stores running on one of the major e-commerce platforms. The most frequent EDI e-commerce integration are:
Shopify EDI Integration
Magento EDI Integration
BigCommerce EDI Integration
Amazon Vendor Central EDI integration
Amazon Seller Central EDI integration
Walmart EDI Integration
And much more…
This means that orders from an online store will be automatically converted into an EDI document (for example X12 EDI 850 Purchase Order) and pushed into a supplier's business system. This is the most common scenario in an eCommerce dropship business.
However, it is worth mentioning the very common request for e-commerce integration with ERP / CRM systems. This means syncing data between business software systems (SAP, Salesforce, JDE, etc.) with your e-commerce store.
Our company offers a fully managed EDI service that includes transformation and connectivity services for companies of all sizes.
Our customers do not need to install any software or hardware because all EDI file conversions and transformations, are done from our side. We carry out all stages of an integration project from project planning to testing with the trading partner.
Our integration platform receives EDI files (for example x12 or EDIFACT) from the trading partner, then converts them into the required format (i.e. XML, CSV, TXT) and sends them to you (see the picture below).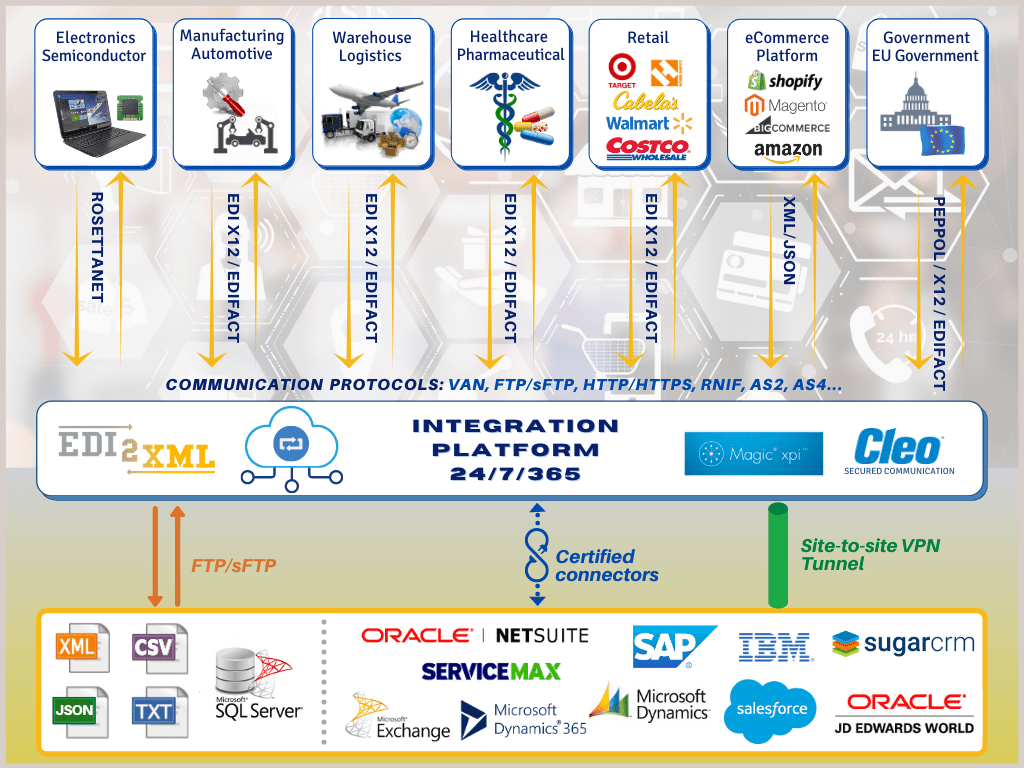 EDI2XML platform will sit in the middle between you and your trading partner to convert, send and collect all EDI documents.
---
Request Fully Managed EDI Service Pricing Plans HERE for more information.
---
Currently, using the latest technologies, EDI implementation is not so expensive (as many business leaders might think), but the benefits of EDI integration allow companies to significantly speed up document flow and increase sales. Besides, EDI has many advantages, namely:
EDI enables companies to optimize all processes in the enterprise, from planning to production management and control.
EDI allows increasing the speed and efficiency of data processing. Mandatory use of standards (for example X12 or EDIFACT) helps to avoid errors and improve accuracy.
EDI helps manufacturers to quickly respond to the requests of their wholesalers' customers.
EDI document exchange allows retailers and wholesalers to improve the efficiency of logistics and procurement as well as improve inventory management. For example, using EDIFACT messages such as INVRPT, DELFOR, DELJIT, and DESADV allows reducing warehouse storage costs.
EDI integration allows companies to reduce the number of employees who enter data into the business system received on paper or by e-mail.
EDI increases the accuracy of information processing because as practice shows, errors are inevitable with manual data entry.
EDI2XML offers various EDI integration solutions.
Whether you are a buyer, supplier, manufacturer, retailer, 3PL Warehouses, or Logistics – using our advanced EDI technology, you can exchange data electronically with all your partners quickly, reliably, and efficiently.
We've got an EDI solution that really makes your day-to-day tasks easier and faster!
Contact us for a free consultation with our EDI experts.