(Last Updated On: June 8, 2021)
This post was updated to reflect current trends and information.
---
What is EDI 204 Motor Carrier Load Tender?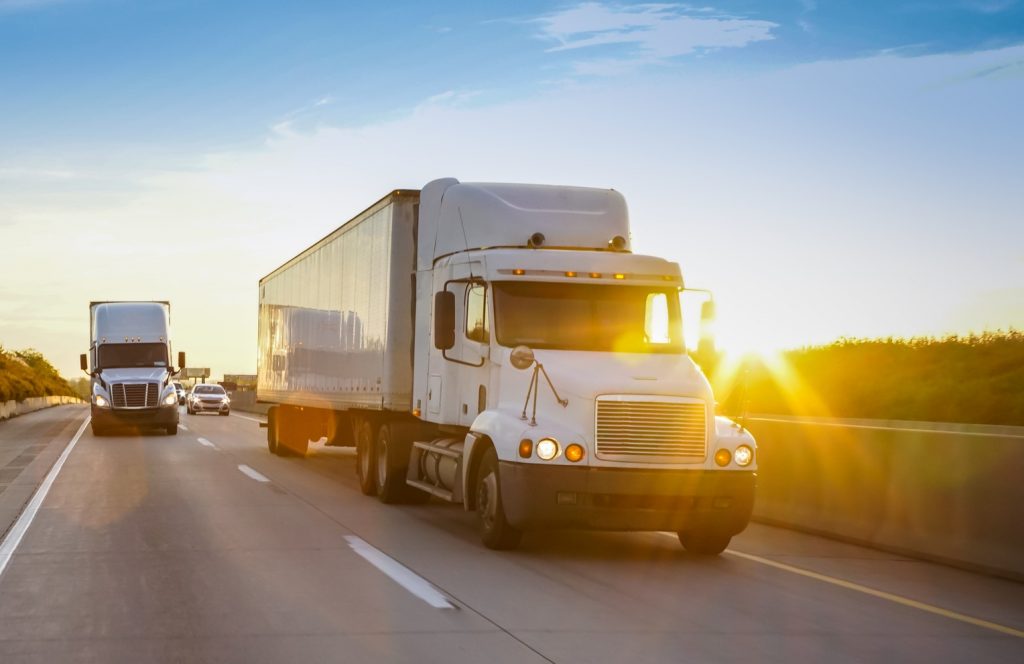 The EDI X12 204 Motor Carrier Load Tender is an electronic document originating from a paper Motor Carrier Load Tender. The EDI 204 transaction set is used to communicate an offer for a shipment to a full load motor carrier.
The EDI X12 204 Tender is typically sent from a retailer, a manufacturer, or a distribution center to the carrier. However, EDI 204 transaction could be sent by any company that is interested in the delivery service.
The 204 can be used to create a new shipment or to update, replace, or cancel a shipment.
Generally, companies cannot use an EDI X12 204 Motor Carrier Load Tender to transfer information related to a less-than-truckload bill of lading, manifest, or pick-up notification.
Full Truck Load or FTL is a type of transportation that takes up at least one full cargo trailer or does not allow other loads to be carried at the same time.
The carrier is the party responsible for transporting the goods or freight. Generally, the carrier owns and manages transport assets. Alternative names for the carrier are: transportation provider, or 2PL (Second-Party Logistics).
Typical workflow of an EDI 204 Document
The EDI 204 transaction is partnered with additional EDI transactions, the Load Tender Acknowledgement – EDI 990, and the EDI 214 -Shipment Status Message.
1. An EDI 204 is sent to the carrier by the shipper.
204 transaction set contains critical shipment information including load reference identification, window required for shipping, pickup, drop destination, equipment requirements, and, commodities.
2. In return, the transportation provider responds with an EDI 990 – Load Tender Acknowledgement to inform acceptance or rejection of the shipment order.
Unless agreed to beforehand with the shipper, a response with EDI 990 to accept or decline the load tender is required for each EDI 204. The response time for EDI 990 sent within the EDI 204 is specified as: "Must Respond By Date" and "Must Respond By Time". If the EDI 990 is not received by indicated in EDI 204 time the load is subject to be reassigned to another carrier.
Often, timing is critical for an EDI 990 document. For example, Amazon.com requires that EDI 990, which accepts the load request, must be generated within 90 minutes after Amazon.com sends the 204 transaction.
---
Certain companies could make some exclusion, for example, Amazon.com could allow EDI 214 document as acceptance of the load if the carrier cannot generate an EDI 990, but the carrier has to inform about this, as it will require Amazon's approval.
---
3. In case of acceptance, the carrier sends back to the trading partner a Transportation Carrier Shipment Status Message- EDI 214
EDI 214 will provide specific information about the shipment including pro-number, shipment codes, date and time of shipment/delivery.
4. After delivery is complete, the carrier submits to the shipper an EDI 210 transaction set – Motor Carrier Freight Details and Invoice
An EDI 210 transaction is used to provide the full information about the cost of services provided by the transportation provider. This transaction set used both as an invoice for a payment request and as information relating to the freight charges.
5. Once the EDI 210 document is received by the shipper, an EDI 997 Functional Acknowledgement is sent back from the shipper to the carrier to indicating that the 210 Motor Carrier Freight Details and Invoice transaction, was received.
Many companies integrate EDI 210 transaction set into their ERP, business or accounting software applications. EDI2XML can deliver quick and efficient EDI integration. We provide certified connectors for leading IT systems such as SAP, Salesforce, JD Edwards, Dynamics CRM, Dynamics AX, and more. Contact us for a free consultation and for demo.
The Structure of an Electronic Document
An EDI transaction set contains one or more "envelopes" that identify the sender and recipient of the document.
The ISA segment denotes the beginning and the IEA end of the envelope. In an envelope, the transaction sets are formed into one or more functional groups that are limited to the GS (Functional Group Header) and GE (Functional Group Trailer) segments. The figure below shows the format of an EDI transmission with several tender transactions.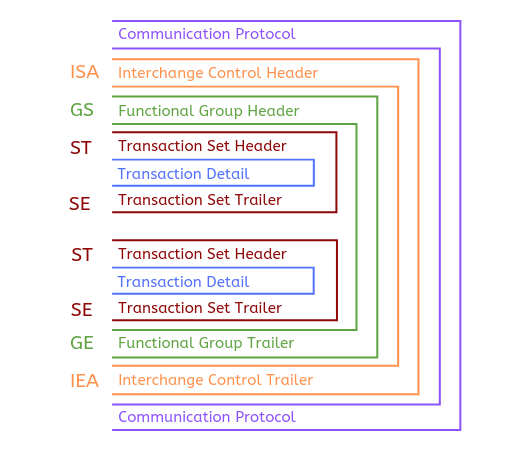 EDI 204 Motor Carrier Load Tender Transaction Set Sample
The EDI 204 transaction set is composited from functional groups that describe the content of the deal. The following example details the various data elements and segments of EDI 204
Below is a sample of EDI 204 document.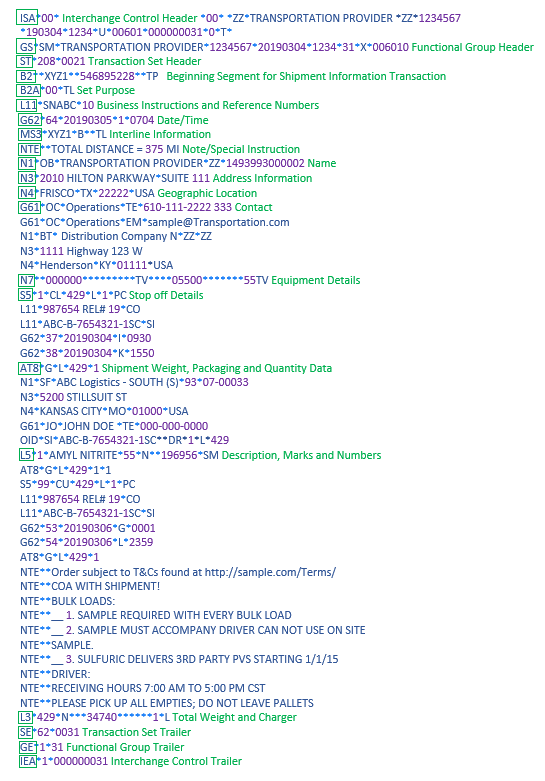 If you need to integrate X12 EDI 204 (Motor Carrier Load Tender) transaction set into your existing flows, by converting the X12 document to XML (and vice versa) you can use our REST HTTP EDI Web Service (API). It is a cost-effective solution meant for companies who got their own technical resources to work with REST API. It easy and simple to connect, there is no contract, moreover, you can set up a 15 days free trial account, without any commitment from you.
ANSI ASC X12 EDI Transactions Set for Motor Transportation Logistics
Following is the list of the most frequently used EDI documents in the Transportation and logistics vertical, typically exchanged between the shipper, the transportation provider, and the consignee:
EDI 204 – Motor Carrier Load Tender
EDI 210 – Motor Carrier Freight Details and Invoice
EDI 211 – Motor Carrier Bill of Lading
EDI 212 – Motor Carrier Delivery Trailer Manifest
EDI 214 – Transportation Carrier Shipment Status Message
EDI 990 – Response to a Load Tender
EDI 997 – Functional Acknowledgment
EDI 106 – Motor Carrier Rate Proposal
EDI 107 – Request for Motor Carrier Rate Proposal
EDI 108 – Response to a Motor Carrier Rate Proposal
EDI 213 – Motor Carrier Shipment Status Inquiry
EDI 215 – Motor Carrier Pick-up Manifest
EDI 216 – Motor Carrier Shipment Pick-up Notification
EDI 217 – Motor Carrier Loading and Route Guide
EDI 218 – Motor Carrier Tariff Information
EDI 240 – Motor Carrier Package Status
EDI 250 – Purchase Order Shipment Management Document
EDI 251 – Pricing Support
EDI 601 – US Customs Export Shipment Information
EDI 602 – Transportation Services Tender
EDI 753 – Request for Routing Instruction
EDI 754 – Routing Instructions
EDI 920 – Loss or Damage Claim – General Commodities
Benefits of using EDI in the transportation industry.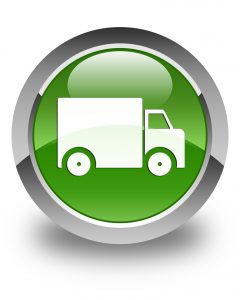 In recent years, haulage and transportation industry faced increasing pressure to shorten delivery times, but with EDI, the carriage is significantly easier and faster to manage. It's no secret that logistics necessitates a lot of documentation and EDI allowed automated flows between all logistics partners. In fact, there are many benefits of EDI for transportation providers:
No need for manual processing from the dispatch operational and billing system, therefore saving time and money.
Eliminating any costly data entry mistakes
Employees have more time to focus on more productive tasks and provide better customer service.
Ability to communicate electronically and seamlessly, with all parties in the supply chain process.
Integrating EDI with transportation management systems or direct carrier systems will help to tender loads
Find the best EDI solution
Are you looking to exchange EDI 204 document with one of your business partners? Do you need a cost-effective solution? Or maybe you would like to integrate your EDI 204 transaction set directly into your ERP CRM or TMS system? We provide flexible and reliable EDI solutions to help make your businesses more profitable.
Read this blog to compare key features of our Fully managed EDI service versus our REST HTTP EDI Web Service, to find out which is better for your business.
Please contact us to discuss your EDI challenges with one of our EDI experts.