(Last Updated On: April 10, 2023)
---
When talking about online shopping, most consumers think right away "Amazon". Polls have shown that most Americans, when they decide to buy a product, first they look for it on Amazon.
According to Business of Apps, in 2020, Amazon has become the most popular mobile shopping app in most countries, with 169 million downloads. Can you imagine, all these users are your potential buyers!
Therefore, many companies, from startups to big brands, strive to make sales of their products on Amazon.
A well-organized sale on Amazon marketplace attracts new customers, increases revenue, grows awareness of your products and brands, and ensures customer loyalty. However, what does a well-organized sale mean?
Basically, it is to manage Amazon orders and automated inventory synchronization efficiently and quickly with Amazon marketplace.
Integration of your Amazon Seller Central account with your business system (ERP or CRM) allows you to automatically synchronize Amazon orders, as well as your inventory in real time. The order management process becomes simple, does not require manual input, and eliminates the most common problem – costly mistakes and inaccuracies in orders due to manual input.
To help you understand such a complex topic like an integration of Amazon Seller Central account, we have developed an Amazon integration whitepaper. It concisely and clearly presents very important information about data automation and integration of Amazon Seller account.
Our Amazon whitepaper covers a variety of topics, ranging from the most basic ones such as:
What is Amazon marketplace?
What is Amazon seller account?
What is Amazon vendor central?
Who needs amazon integration?
It also reveals important questions such as:
What is the most important amazon integration?
Amazon seller account inventory and fulfillment
Integration with amazon seller account: amazon options for data integration
MWS (marketplace web service) VS SP-API (seller partner API)
We will analyze one of the most important questions that companies think about when deciding to integrate Amazon Seller Account: "Should we integrate to Amazon on our own or outsourcing the service?" Such a simple question has so many answers. In our white paper, we'll tell you about this so that it's clear and there is no doubt about what to choose. Moreover, you will find a lot of other useful information in this whitepaper.
It doesn't matter what industry you work in, whether you are already a registered seller on Amazon, or just planning to start selling on Amazon. The information in this document will be very helpful to you.
Download your free copy to learn how to make your Amazon sales as profitable as possible and easy to manage.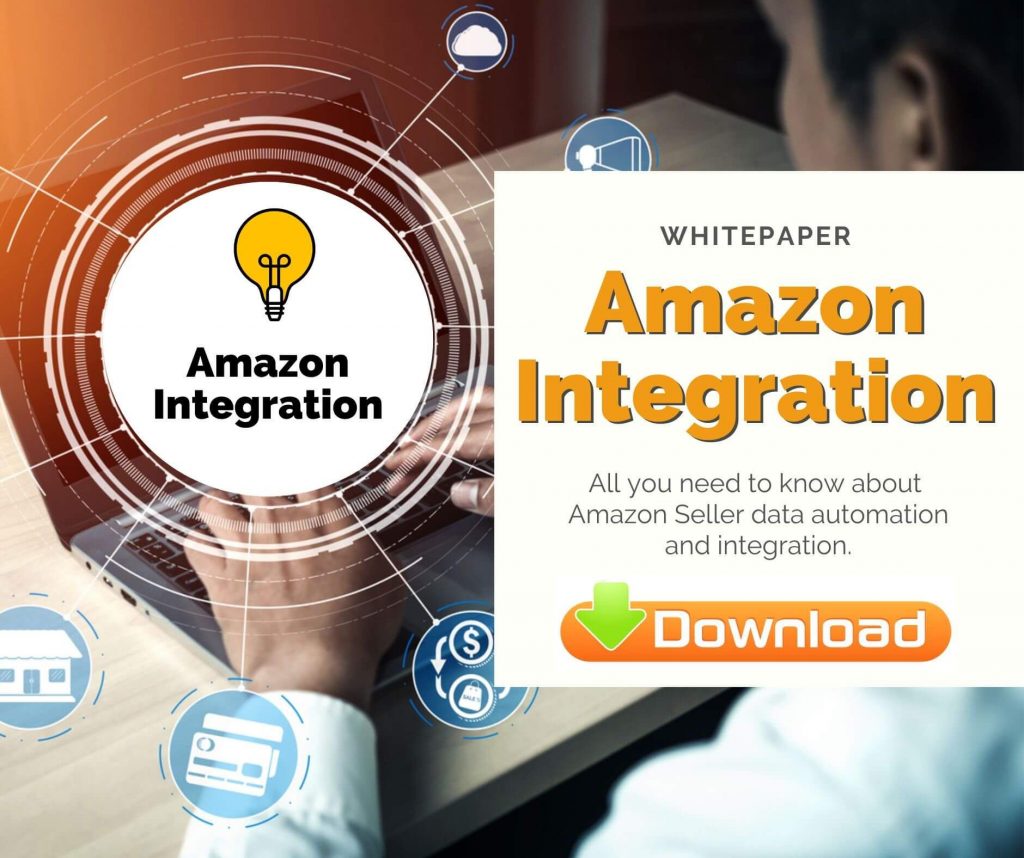 ---
You may also be interested in reading about: