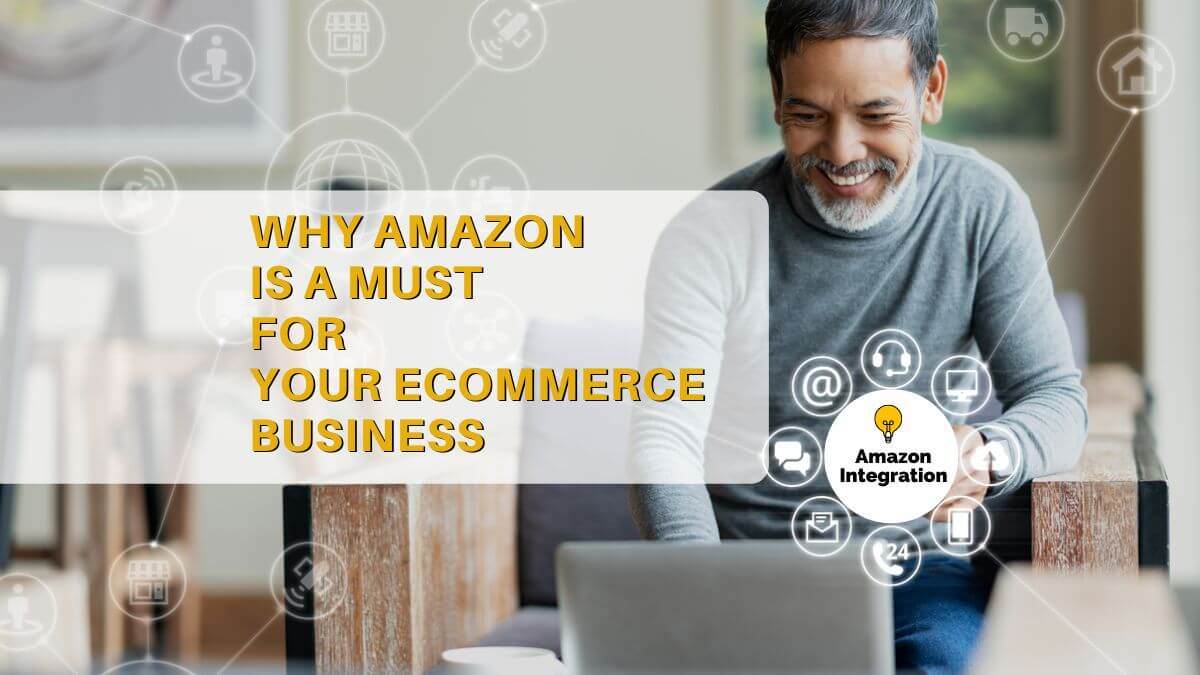 (Last Updated On: April 10, 2023)
---
When Amazon opened its online bookstore in 1995, no one expected the website to become the largest retail e-commerce company in the world.
Today Amazon employs 1.46 million full and part-time workers and accounts for 41 % of the U.S. retail e-commerce market.
However, like all other retailers, Amazon is faced with many recent challenges such as the increase of freight and shipping costs, global supply chain disruption, labor shortage, rising payroll costs, and so on. Analysts predict that these along with many other challenges for retailers may increase in the coming holiday period.
Nevertheless, Amazon is committed to minimizing the impact of the above negative factors on its customers and selling partners. As Amazon noted in its latest earnings report, third-quarter order fulfillment expenses increased 25.8% compared to last year. However, by prioritizing its customers and partners, Amazon is even ready to incur short-term losses.
Given Amazon's excellent reputation among consumers and selling partners, as well as Amazon's service and customer-centric approach, more and more companies are choosing to sell their products on Amazon.
Amazon is constantly improving its sales processes, for example, they recently launched the Local Seller program, to allow Amazon third-party sellers to offer BOPIS (Buy Online, Pickup in Store) service and local delivery.
Online store sales continue to grow, albeit at a slower pace compared to 2020 when many physical stores were closed due to the pandemic.
Experience over time has shown that to be competitive, businesses must offer their customers, the ability to shop online. Many entrepreneurs choose to start selling their goods on online marketplaces such as eBay, Walmart.com, Target.com, Wayfair, AliExpress, and so on, but the leading position, of course, belongs to Amazon.
You may ask: "Does a company need to create a store on Amazon if the company already has an active online store?" Our answer: without Undoubtably! Companies should expand their sales channels and an opportunity to sell on Amazon should not be missed. Amazon is one of the first places consumers go when searching and comparing products.
According to a Feedvisor survey, 89 % of users prefer to buy products from Amazon over other e-commerce sites.
Many business owners believe that having a presence on Amazon is critical to the growth of their business. However, this should not be the only marketplace or place of sale. In fact, over 80% of Amazon sellers use other marketplaces and e-commerce platforms for their own online stores.
Amazon is one of the largest online platforms and the dominant one in North America. It opens up opportunities for sellers of almost any product.
Here is a quick overview of the main benefits of Amazon Marketplace: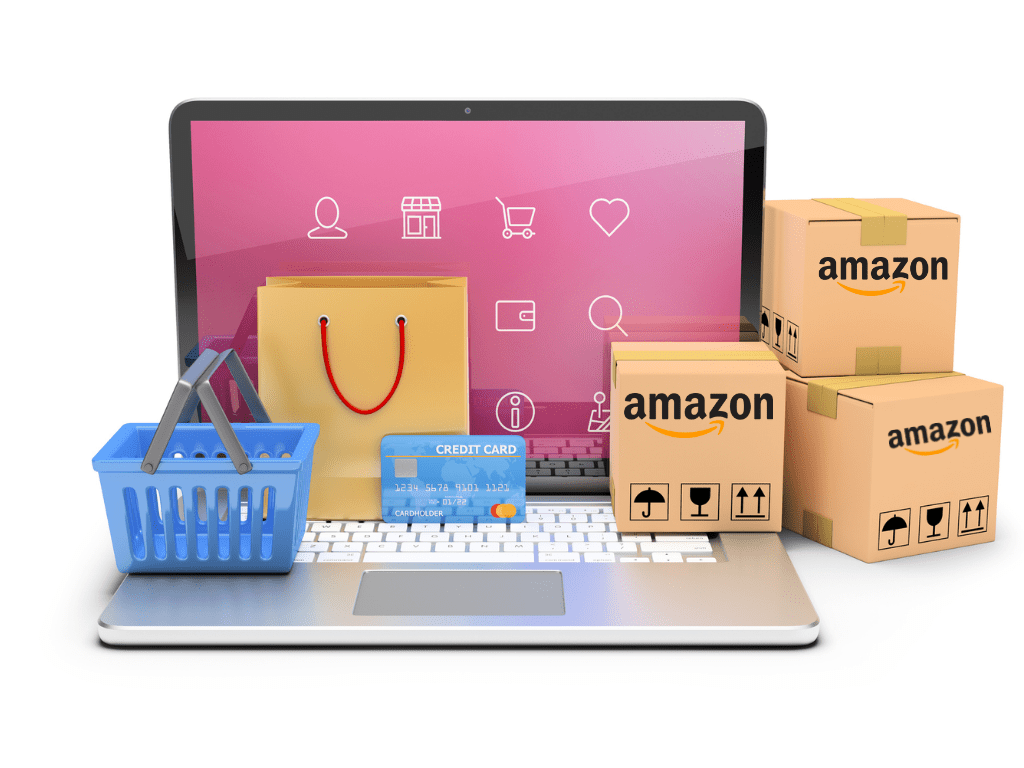 Amazon is the first place where potential buyers come to search and compare products.
Amazon continues to grow steadily and gain an increasing share of the e-commerce market.
Amazon is gaining more and more popularity among end consumers due to its outstanding service.
Prime members are active shoppers with higher rate of purchase than the average online consumer.
Amazon is constantly developing new programs to offer sellers the opportunity to improve shipping.
In recent years, especially under the influence of the COVID-19 pandemic, many manufacturers, distributors, and retailers have become even more motivated in offering and selling their products on different marketplaces, mainly Amazon. Amazon is chosen by both large companies that have their own e-Commerce websites, and small companies just starting their own business.
As an e-Commerce integration service provider, we helped many large and growing businesses optimize their e-commerce management and centralize operations by integrating their Amazon Seller Central with CRM, ERP, inventory management, EDI, and other back-end systems.
Moreover, we integrate Amazon with various e-commerce platforms such as Shopify, BigCommerce or Magento, and others.
The most popular Amazon integration are:
– Amazon / Shopify integration
– Amazon / Magento integration
– Amazon / eBay integration
– Amazon / QuickBooks integration
– Amazon / EDI integration
We are aware that companies are actively working to optimize their e-commerce backend processes, automate their sales and fulfillment channels, in order to provide an efficient and streamlined business cycle withing their company.
Our e-commerce integration experts have extensive expertise in e-commerce integration projects for companies of all sizes and from different industries.
We help Amazon sellers integrate and automate data from their Amazon Seller Central stores into their own ERP / CRM systems.
We can automate and synchronize data such as Orders, Inventory, Product updates, Fulfillment from any ERP / CRM systems to Amazon in a bi-directional way.
Find out more about our integration services here: EDI2XML integration for Amazon Seller Partners
Our company has been in the integration space for over 21 years now, with proven experience in e-commerce integration. We have successfully completed a large number of integration projects using proven methodologies and state-of-the-art technology coupled with our deep technical expertise, to exceed the expectations of our clients.
We automate e-commerce and carry out integration projects of any complexity for clients from all over the world.
Contact us for your first free consultation with our Amazon integration expert.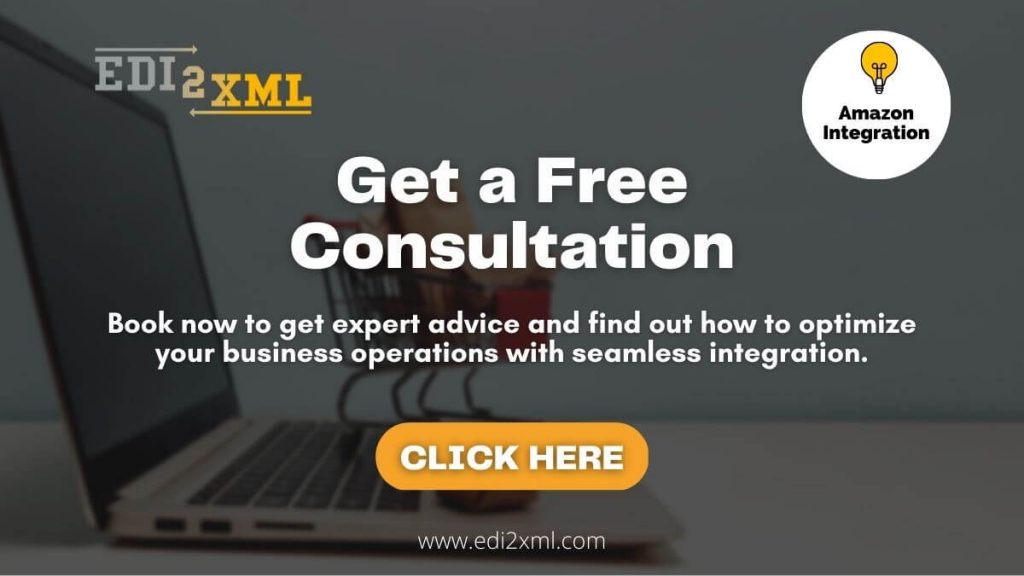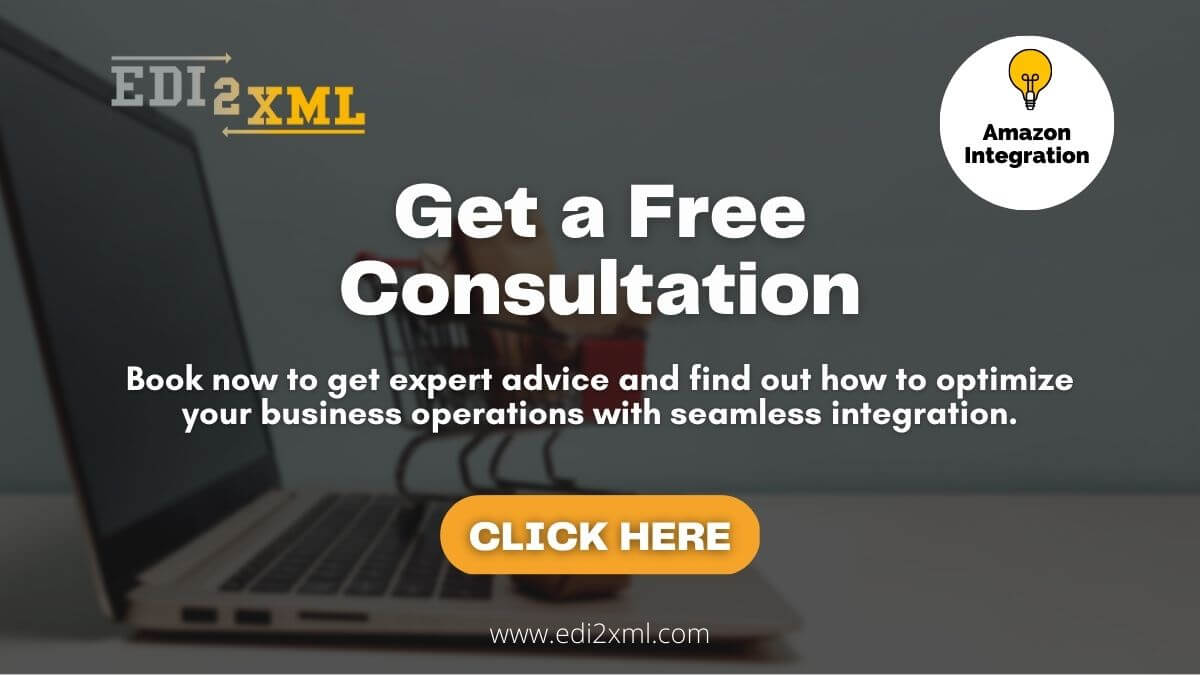 ---
You may also be interested in reading about: