(Last Updated On: July 26, 2022)
This post was updated to reflect current trends and information.
---
Today, companies switching from one EDI service provider to another, is not different from someone changing his mobile operator.
Successful companies are always looking for better services and conditions. They are not afraid to change their EDI service provider, considering they add a value with their new selected choice.
Typically, the main reasons for leaving the "old" EDI service provider:
The speed of service and SLA is not adequate to the company.
the price is no longer justifiable.
poor support service.
frequent failures.
technological weaknesses.
lack of expertise and difficulties with integration.
It happens that the contract between the EDI provider and the client was concluded a long time ago, and after a while, its terms were disadvantageous for the company.
There are cases when the client has accumulated a critical number of claims that he is ready to change the EDI service provider, regardless of the investment.
Sometimes, big retailers recommend their partners to work with a particular EDI service provider, hence, they go by that recommendation, since they do not have enough time to select the most reliable EDI provider more carefully, and they get stuck with that service provider for long, and living the good and the bad….
How to Choose the Right EDI Service Provider
Primarily, to change the EDI service provider, you need to carefully select a new one. This step requires careful study. Here are the qualifications that should be looked at when looking for a new EDI service provider:
A. The technology and qualification of the EDI provider
Companies often use a variety of business systems (SAP, Oracle JD Edwards, Salesforce, etc.), as well as e-Commerce (i.e. Amazon, Shopify). It is important that the new EDI service provider has the optimal solution for integrating EDI processes into these systems.
B. Ability to offer diversified and comprehensive services
Secondly, it is desirable that your EDI provider can offer comprehensive diversified services that relate to EDI. For example, a good EDI provider, that offers integration services such as e-commerce integration, and direct integration with leading ERP/CRM systems, in addition to EDI is a very important criterion and one more plus in favor of the provider.
C. Great technical support and quick response time to "resolve"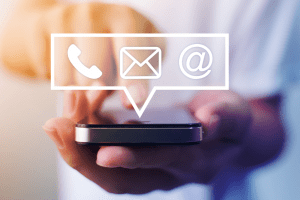 Third, comes technical support. The EDI service provider must ensure that an experienced technical team is always available for any type of request. It should be available to respond quickly to resolve issues (when it happens) within a very reasonable time frame, tolerated by the business. Of course, company experience plays an important role.
Since companies with many years of experience in their field, thanks to their experience, often have more effective solutions.
Where to Start and How to Prepare to Change EDI Provider
Before a potential provider submits a quotation, he will certainly request important information upon which he would want to build his pricing. It is worth preparing the following in advance:
EDI standard used (i.e. X12, EDIFACT, RosettaNet, HIPAA/X12, XML, CSV, etc.)
Number and name (when possible) of trading partners.
Type of documents for each trading partner (Order, Order Acknowledgment, Invoice, etc.)
Direction of each document (incoming or outgoing).
Communication Protocols (i.e. AS2, FTP, sFTP, VAN, RNIF…)
Integration interface to the internal system (i.e. direct integration, API, XML, CSV or Json messages)
Type of deployment of the solution, the company is looking for (i.e. On-premises, Cloud based)
---
If you want to get an EDI quotation from our company, please fill in our EDI Evaluation Sheet available here and send it by email to: support@edi2xml.com
---
After receiving the necessary information, the future provider gets down to the "drawing board"; based on the above information, the service provider will analyze the business process, and offer the most profitable options for EDI integration.
Here are the EDI integration services our company EDI2XML offers:
Fully Managed EDI Service: with this option, there is an on-boarding one-time fee, and a monthly fee. Our team at EDI2XML takes care of all your EDI project, and we offer a "turn-key solution"; we take care of all the setup, configuration, transformation, testing, certification with your EDI partners. Our monthly pricing packages are dynamic, they go up and down based on the volume and you are not locked in any tier.
EDI2XML web services: our REST API to convert X12 to XML and vice versa , is much more cost effective, and meant for companies who got their own technical resources to work with REST API (call and consume HTTP Rest Web services); In such a scenario, it is the way to go for the following reasons:
Self-service solution
Low cost per KC
Support is included with the subscription without any additional fees
Quick entry: you can be up and running in less than an hour, and it is proven; we provide everything to your developers to get started, a java client with its source code and instructions on how to work with.
We offer the schemas (xsd) of the XML format our API expects, and all what you need to do is to format your data according to that format and you will be up and running.
We offer a [15] days free trial, without any commitment.
EDI2XML On-Premises: is our offering to deploy our solution on customer's premises.
How to Get a Discount
Chances for a discount increase if:
the company moves to a new provider having more than one trading partner.
The company has a significant volume of transactions.
The company requires integration with internal business systems (JDE Oracle, SAP, MS Dynamics, etc.)
How is the Process of Migrating to a New EDI Provider?
The transition from the old to the new EDI provider consists of two parts: formal and technical parts.
The formalities normally take between 2 to 5 business days before signing the agreement.
The technical part depends on the integration option selected and the volume of technical work involved:
– EDI web services. In this case, you do not even need to sign a contract. The connection is very fast within an hour, you can exchange EDI documents with your trading partner.
– Integration options such as Fully managed EDI service or On-Premises EDI Services or Integration with business system may take more time.
Do You Want to Start?
So, do you think it is time to change your EDI provider? However, you still have doubts. Not sure, which EDI solution is right for you? Contact us for a free consultation. Our EDI experts will advise you on the most cost-effective EDI solution according to your business processes.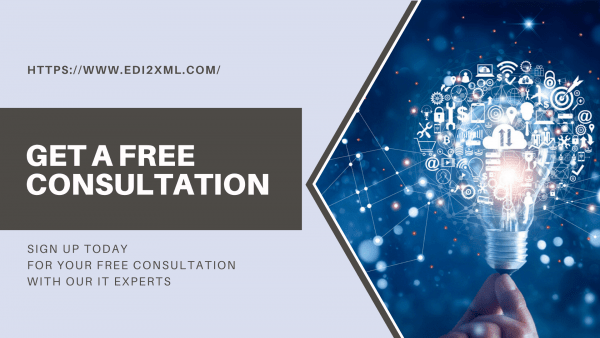 ---
Related Posts:
Electronic Data Interchange: Key Information You Need to Know