Posted By: Tatyana Vandich
In: Blog, Tags: B2B EDI integration, EDI, EDI Integration Project, EDIFACT, Order, ORDERS, ORDRSP, purchase order, Purchase Order Response, Supply Chain, Supply Chain Management, UN/EDIFACT
0 Comments
(Last Updated On: July 26, 2022)
This post was updated to reflect current trends and information.
---
Receiving and processing EDI purchase orders is the most common transaction faced by small businesses. This electronic business document is used to place a commercial order for goods or services by a buyer or business partner.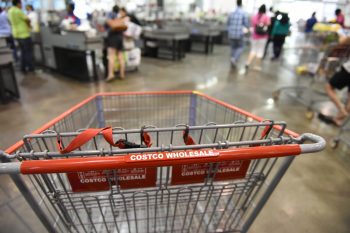 It's still possible to use phone, email, or fax between two small businesses, but if you want to collaborate with a large retailer, distributor, or manufacturer, there is a high probability that you must be EDI compatible to receive orders from your B2B partners, in addition to other potential EDI documents or transactions.
What is EDIFACT ORDERS?
ORDERS (Purchase Order) is a type of EDIFACT message that contains requests for the supply of goods or services.
In EDI ANSI ASC X12 standard which is widely used in North America, the ORDERS is referred to as EDI 850 Purchase Order.
Large companies, working with small contractors demand mandatory use of EDI. Requirements for EDI compatibility is specified in contracts or in partners selection criteria.
High competition forces the business to comply, and start exchanging electronic data quickly and accurately, spending minimal time and resources on this business process. Thus, small enterprises must comply with the imposed conditions, in order not to lose a source of profitable purchases.
EDIFACT ORDERS message content
The most important main information contained in an EDIFACT ORDERS message:
Order number
Required date
Delivery date
Reference to supply contract number
Price and qualifier (including VAT and other taxes)
Identifiers of the consignee and sender, delivery location, customer, carrier, recipient
Information about the contents of the order (barcodes, quantity, item name, etc.).
EDIFACT ORDERS Processing
After signing the contract, the buyer uses ORDERS to send the seller a list and quantity of goods ordered.
Typically, a buyer creates the order in his ERP system (the most popular are SAP ERP, Microsoft Dynamics, Oracle JD Edwards EnterpriseOne). The created Purchase Order is instantly converted into an EDIFACT ORDERS message which is immediately sent to the seller. The seller must receive the EDIFACT message and quickly process it. He should transmit a Purchase Order Response (ORDRSP) in response to the Purchase Order received.
EDIFACT and ERP/CRM integration
To save time and money by processing the vast amount of information received from business partners, most companies (both retailers and suppliers) choose to integrate their EDI / EDIFACT messages into their ERP systems. Basically, with integration, they connect the received EDI messages and push it directly to their ERP software, through Integration Connectors designed specifically to synchronize and integrate into their ERP systems.
For example, using Magic xpi Integration Platform a company can connect a variety of heterogenous business systems such as ERP, CRM, finance, etc. by implementing out-of-the-box certified and optimized connectors.
---
You can find useful information on EDI integration with ERP Systems in the following articles:
How to make EDIFACT ordering even easier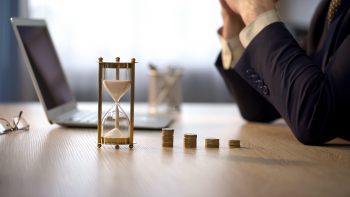 As the number of outgoing or incoming orders increase, companies try to optimize the exchange of orders. In case the number of your orders exceeds a couple of hundreds per month, it's worth thinking about integrating the flow of orders directly into your business software solution and save your company the time and money associated with human errors, delays to deliver, and increase efficiency.
The process of Order creation can be fully automated; it will not require human intervention. To do this first it is necessary to integrate your business system with EDI.
---
Related article:
---
Usually, after starting to use ORDERS message, the buyer will most likely request to receive replies to his orders, which means connecting another type of EDI message – ORDRSP. In addition, he can ask you for the dispatch advice (DESADV), and he can send you the delivery advice message. (RECADV).
What is ORDRSP and what are the benefits of using this EDIFACT message
ORDRSP (Order Response) is a type of EDIFACT message in which the supplier confirms or rejects the delivery of goods to the buyer. Using ORDRSP, the supplier can propose amendments, notify of a complete or partial delivery or confirm the entire delivery, before even processing the delivery.
Using UN/EDIFACT ORDRSP improves the logistics chain: the parties save on transportation, reduce returns due to incorrect deliveries of merchandise, increase the accuracy of delivery of the right products.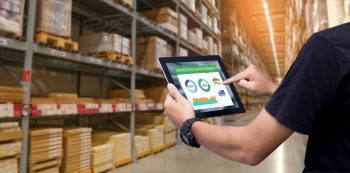 Through ORDRSP, the supplier can notify the buyer of the lack of certain products, thus avoiding disruption of supplies and maintaining a loyal business relationship. Customer, having this information, can order a similar product from the presented assortment or place an order from another supplier.
The buyer can always understand whether the supplier will deliver the goods on time, or not. He sees preliminary price confirmation and quantity of products, predicts the state of stock based on ORDRSP, and the supplier can automatically book goods for delivery in his warehouse when processing a Purchase Order Response.
What does ORDRSP contain?
ORDRSP has a direct relationship with ORDERS and are complimentary to each other. ORDRSP consists of:
Order number
GLN numbers of the buyer and seller
Order confirmation number
Date of planned delivery of goods
Scheduled time
Item No
Quantity approved (To Ship)
Price approved
Reason of rejection (when parameters are not matching between Order and supplier)
EDI/EDIFACT integration
In EDI/EDIFACT documents exchange, the EDI provider plays a key role. He is the one who ensures the conversion and integrity of message formats and tracking data transfers. For over 21 years now, our company EDI2XML has been successfully helping companies of all sizes switch to Electronic Data Interchange. We help speed up working with orders, shipments, acceptance, inventory of goods and reduce the risks of human errors. We have no hidden fees or confusing rates.
Contact us today for more information and a free EDI consultation.