(Last Updated On: October 12, 2022)
This post was updated to reflect current trends and information.
---
Shopify is one of the most popular eCommerce platforms that allows you to set up an online store to sell your products. With Shopify, you can easily organize your merchandise, customize your storefront, accept credit card payments, track and respond to orders. In addition, Shopify can cover not only online selling, but also your sales on social media, or in-store.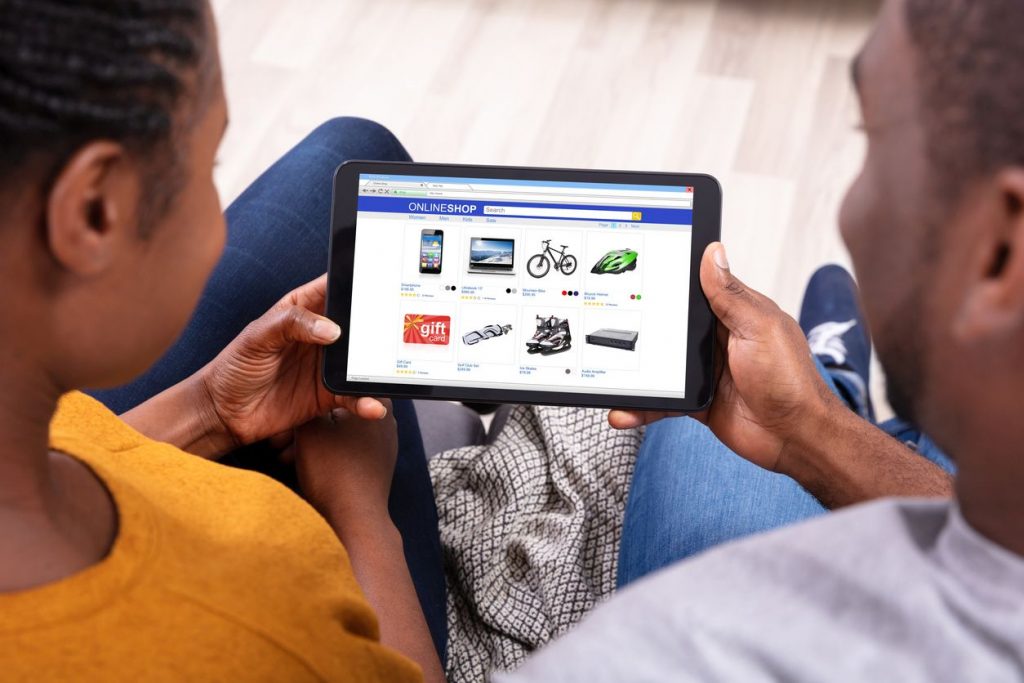 Many businesses with online commerce on Shopify, use also Microsoft Dynamics NAV. Most of these companies are facing great challenges when it comes to managing their online Shopify store and synchronizing data between their in-house Microsoft Navision ERP on-premises and Shopify.
The major challenge is synchronizing data back and forth between both platforms, on a near real-time basis. Having the synchronization in place will help avoid major logistics and supply chain issues such as:
– Adding and removing SKUs to Shopify platform,
– Updating SKUs pricing
– Enabling and disabling SKUs to sell on Shopify,
– Updating the status of orders that came in through Shopify,
– Synchronizing orders between Navision and Shopify,
– Over ordering of discontinued or out-of-stock items,
– Synchronizing shipment information
– Synchronizing payment information
– And the list goes on…
All these challenges will only create a bottleneck for the enterprise, where inefficiencies will prevail and companies will have to hire more people to manage their online store on Shopify, in addition to the maintenance of their NAV ERP.
As a result, companies won't be able to improve their online business and run efficiently, if they still manually extracting information from Shopify, and transferring it into Microsoft Dynamics NAV, also manually by keying it in.
This process of manually keying information in both platforms (Shopify and Navision) is a time-consuming open door for human errors, and in a sense, it is an avoidable expense for an enterprise.
Do you want to know more about what Microsoft Dynamics is? Read this article "What is Microsoft Dynamics?"
Magic xpi, is one of the leading integration and orchestration technologies in the IT market. In fact, it is one of the oldest in this space. Magic xpi helps companies in their digital transformation journey, and empowers them to integrate heterogeneous systems, databases, and business processes using certified connectors by the manufacturer. It is a reliable SOA, API-driven integration platform for all connectivity needs. I have described Magic xpi in a more detailed post: Systems integration platform to improve business performance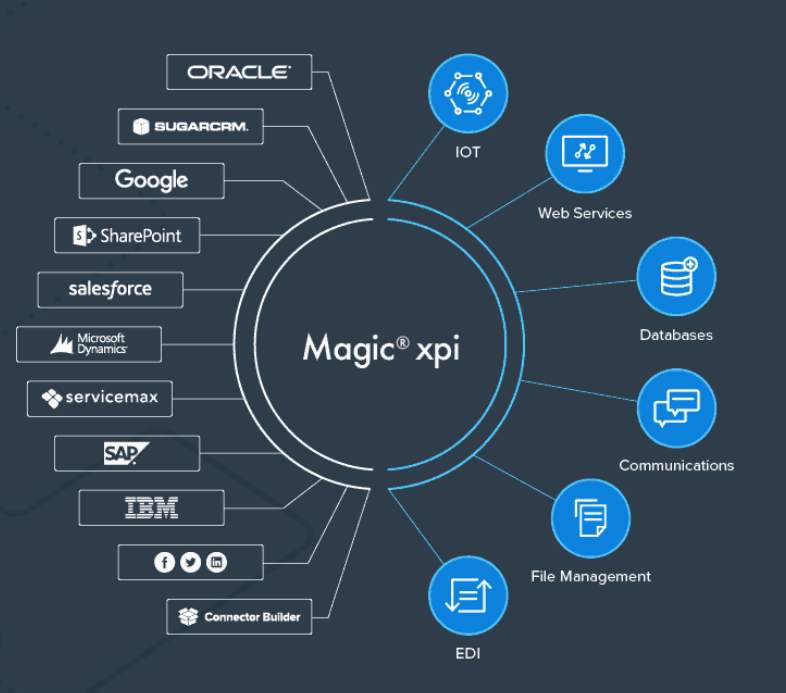 Integrating Microsoft Dynamics NAV with Shopify will help overcome all the above challenges, by automating the flow of information between different business systems, and eliminating expensive "manual" order management and fulfillment processes.
Magic xpi Integration platform can do the integration job and save companies time and money, allowing human resources to focus on important business tasks. Magic xpi can automatically synchronize Shopify and Microsoft Dynamics NAV, in a non-stop mode, 365 days a year.
Here are the benefits of implementing and deploying an integration platform like Magic xpi to automate Shopify by integrating with Microsoft Dynamics NAV:
Saving of Time and Effort: Avoid repetitive manual data entry and associated errors and inefficiencies
Improvement of productivity: Use the company's human resources in more important business tasks, rather than redundant data entry. Your company will reduce the risks of human errors.
Improve fulfillment time: Considerably cut down the order fulfillment delay; a Shopify order will be integrated seamlessly into NAV and processed on-time.
The following are a few basic endpoints, most commonly used to integrate Shopify and MS Dynamics Navision. Certainly, there are more end-points ready for integration, however, most businesses start their Shopify integration projects with the following endpoints:
Clients: Synchronize information about the online customer from Shopify to Microsoft Dynamics NAV.
Contacts: Synchronize Contact information, billing & shipping address, etc. synchronized from Shopify to Microsoft Dynamics NAV.
SKUs: Synchronize SKUs and items information (i.e. Stock level, pricing, active, discontinued…) from Microsoft Dynamics to Shopify. online store.
Orders: Synchronize Shopify sales orders placed by the online customer, to Microsoft Dynamics NAV Sales Orders.
Payments: Synchronize payment Information and Payment Method from Shopify to Microsoft Dynamics NAV in Sales.
Delivery: Synchronize Delivery information (i.e. tracking No, shipping company…) from Dynamics NAV to Shopify
Magic xpi proved to be a leading, cost-effective solution to integrate easily and quickly Microsoft Dynamics with Shopify.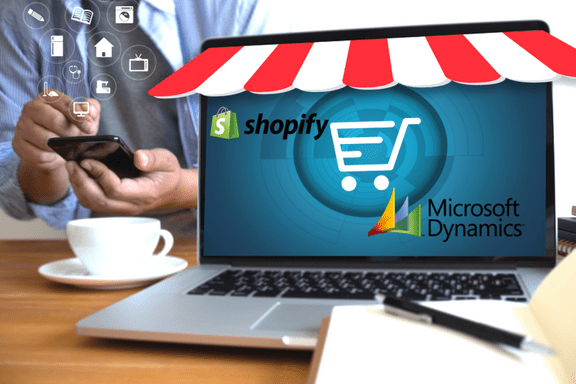 Magic xpi is a cost-effective, code-free, drag-and-drop with pre-built generic connector able to connect to Microsoft Dynamics. Integrating with Magic xpi, companies are capable of reducing their deployment lead time from months to a few days, which creates a great ROI.
We at EDI2XML have been a partner of a global enterprise software company Magic Software Enterprises Ltd. for over 20 years, and we are ready to take your integration challenges.
Looking for an Integration solution? Contact Us Today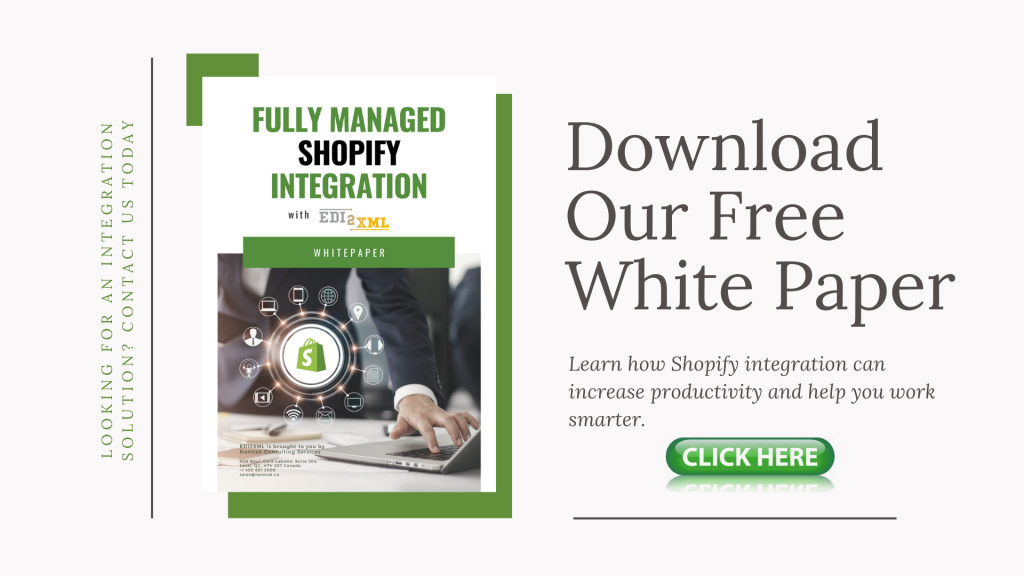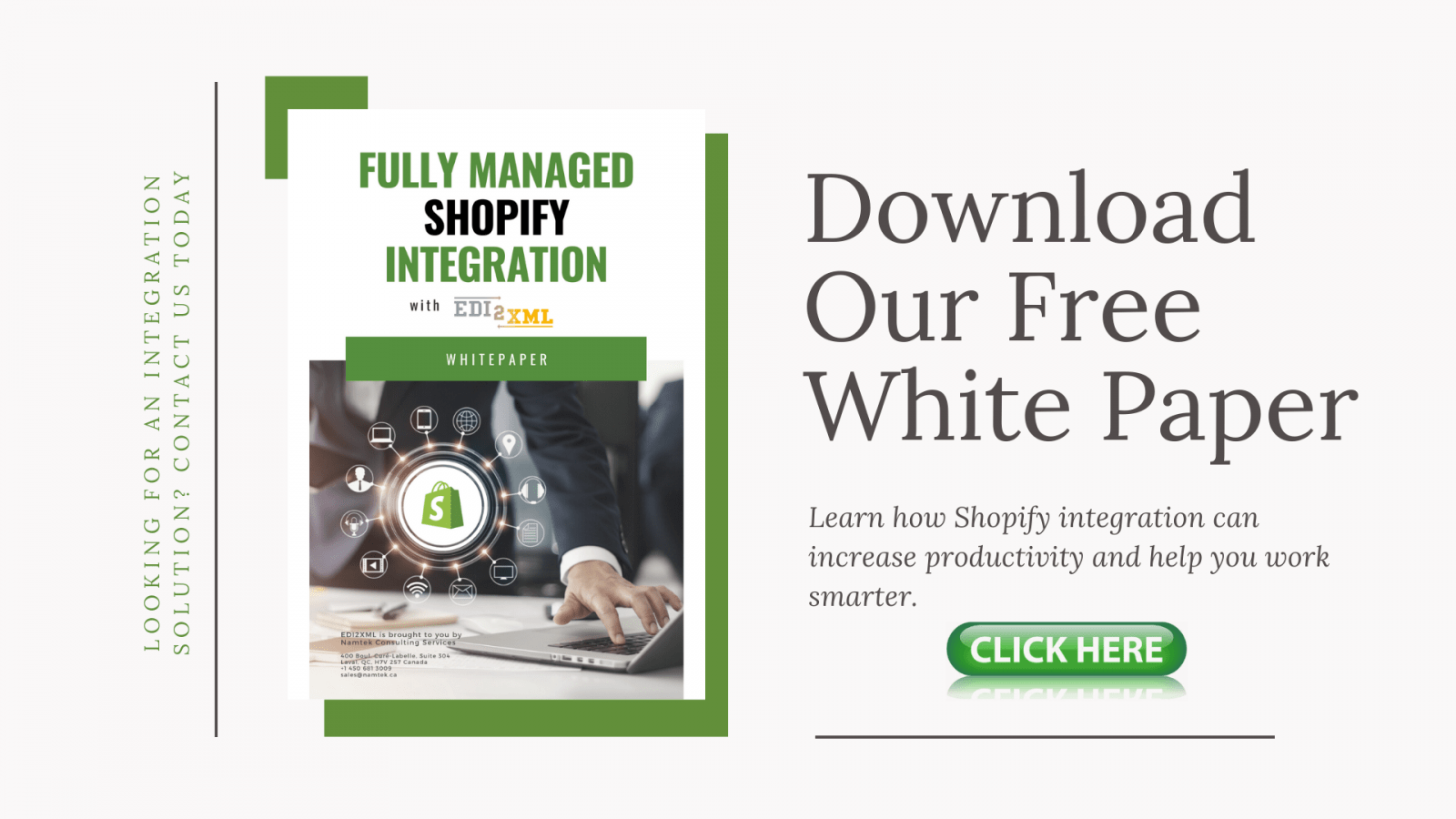 ---
RELATED POSTS: