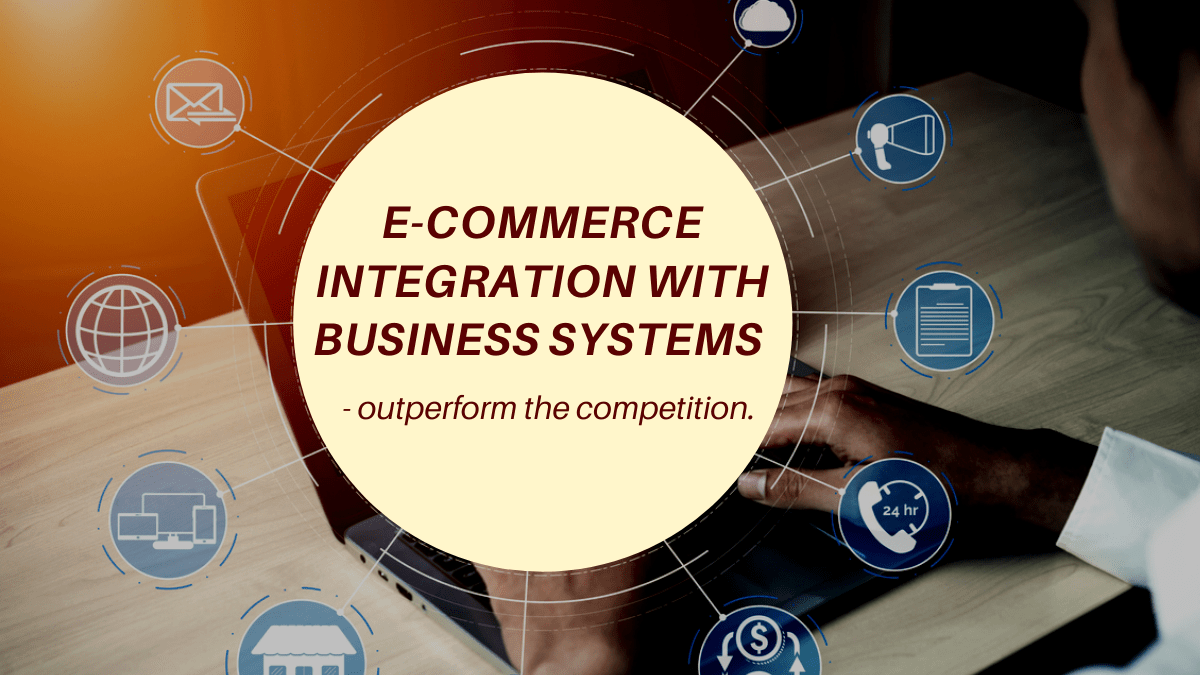 (Last Updated On: March 5, 2021)
---
The purpose of this article is to highlight the major points of e-commerce integration with business software systems such as ERP or CRM and others.
Let us start with a high-level definition of important terminologies.
What is an e-commerce platform?
An e-commerce platform is software platform, that enables companies to launch, host, and manage their online eCommerce store, normally in a "self-service" model.
According to various sources, there are more than 300 different e-commerce platforms in the marketplace. They all offer different features and terms of use but allow merchants to create an online store to sell their products.
In other words, thanks to e-commerce platforms, companies and individuals can create or expand their e-commerce business without coding and web design skills; most importantly, without the need of a large budget to implement such projects.
Online shopping is one of the most popular online activities
The incredible number of e-commerce platforms, as well as the huge number of online stores opening every day, are driven by the growing interest of consumers in online shopping.
Moreover, in connection with the Covid-19 pandemic, the popularity of online shopping in the grocery segment and among local businesses has also grown.
According to Statista, online shopping is one of the most popular online activities worldwide, thus a global number of digital buyers is growing rapidly. Over 2.14 billion people worldwide are expected to buy goods and services online, up from 1.66 billion global digital buyers in 2016.
Why is e-commerce important in 2021?
Just some 5-8 years ago, it was common for a small business to work offline only. The companies did not have their e-commerce sites and did not run online sales. It seemed to them that this was not necessary to invest time and effort in the e-commerce business.
Times have changed and companies began to develop more and more online businesses. However, the turning point came in early 2020, caused by the global Covid-19 pandemic and massive lockdowns. Due to restrictions, many sellers, especially those who did not expand their e-commerce business, were on the verge of collapse. Continue sales despite the closure of physical stores has become vital even for a local business.
Now the company may no longer have an offline store or even not have an office with employees. Everything goes online. Workers around the world had to switch to a "work from home model" (WFH)
Huge sales happen through online stores or marketplaces like Amazon.
However, creating your own online store does not guarantee success yet. The next challenge is customer satisfaction.
According to HubSpot 80% of respondents said they had stopped doing business with a company because of poor customer experience.
Thus, customer satisfaction depends on how you are going to handle online sales in the future. How quickly, efficiently, and accurately you can process orders. How fast and correctly you will manage inventory, etc. To do this you need to synchronize your e-commerce website with your internal business system (ERP/CRM or accounting)
In other words, the success of online sales largely depends on the level of your ecommerce integration with other business systems of the company.
Leading e-commerce platforms in 2020
Despite the fact that there are huge varieties of e-commerce platforms, there are certainly unchanging leaders among them.
In the top of e-commerce platforms are:
If you want to learn more about e-commerce platforms, check out this article: The Top 9 Absolute Best Ecommerce Platforms for 2021
Why you need e-commerce Integration?
If the online store operates independently, for example without connecting the company's ERP system, employees have to manually upload product data; enter customer delivery addresses, tracking codes, etc. Each order placed through the online shop must be manually transferred to the business systems. The manual data entry always carries a high risk of human error. Moreover, it is ineffective and leads to delays in fulfilling. Besides, if the process is completely dependent on the staff, order processing cannot be processed on weekends.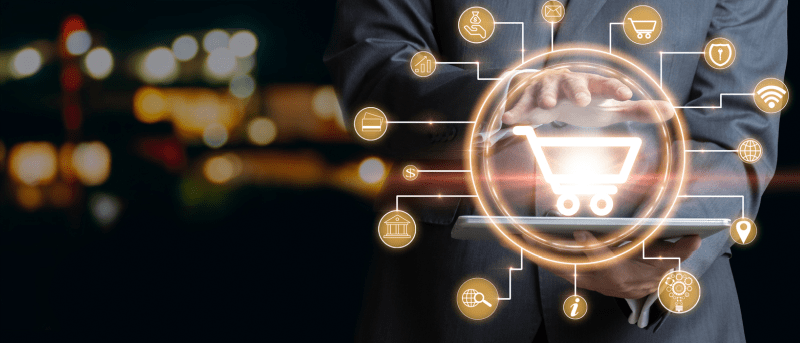 Thus, achieving high efficiency and profitability of a company business, as well as customer satisfaction, is almost impossible.
To increase the efficiency of its online store, a company needs to integrate its back-end systems with its e-commerce platform. In this case, all key information such as customer data, delivery information, orders, and warehouse stock levels will be automatically synchronized and do not require human intervention.
Most common third-party eCommerce Integration
Systems listed below are commonly integrated with e-commerce platforms for product master data, customer records, financial transaction, and supplier management and so on:
ERP (Enterprise resource planning)
CRM (Customer Relationship Management)
PLM (Product Lifecycle Management)
SCM (Supply chain management)
Typical Integration Tasks
– Automate online orders, improve efficiency, and meet delivery times.
– Improved data accuracy
– Stop using employees to enter data and perform repetitive tasks
– Perform integration without internal IT specialists.
Integration platform
It is very important to choose an integration solution that connects your e-commerce online store with back-end systems, as well as for real-time integration and a robust scalable integration platform.
We provide a fully managed and cost-effective integration solution to integrate your e-commerce store seamlessly and quickly with all leading business systems such as: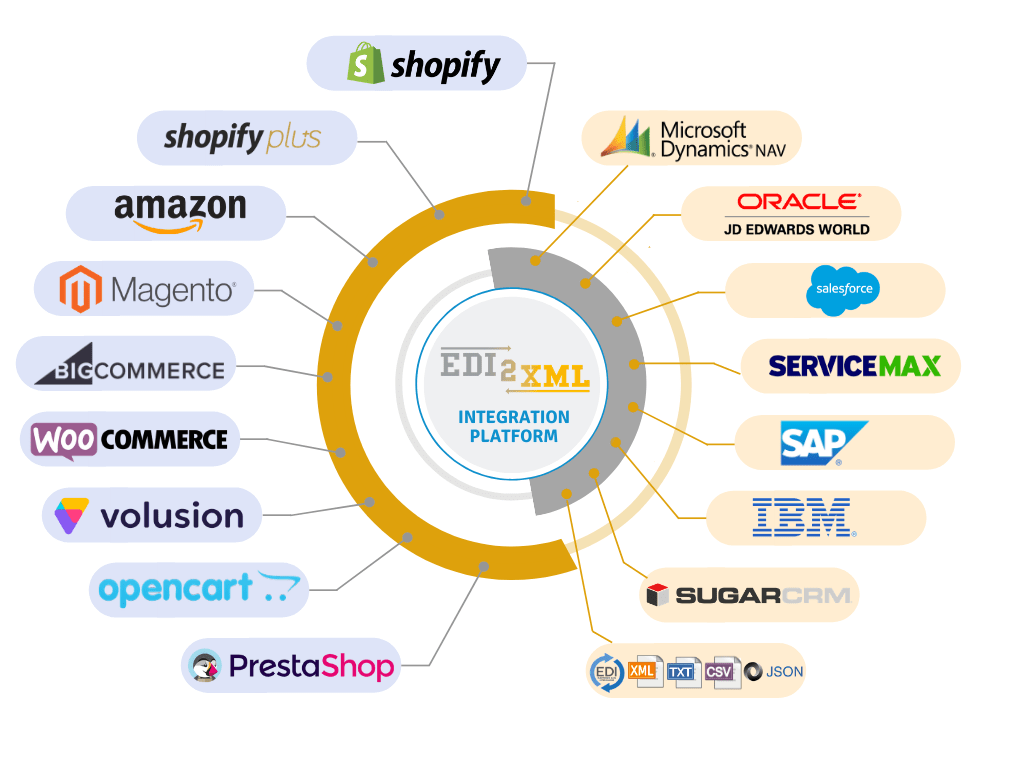 With Magic xpi integration platform, we integrate quickly and seamlessly using a no-code visual drag and drop approach as well as large numbers of certified connectors.
Integrate easily, quickly, and efficiently with the best experts and solutions
At any stage of the development of your online store, we can quickly and efficiently set up data exchange with your business system. Bi-directional data exchange such as
customer information
sales orders
order status
stock information and so on.
To find out more about synchronizing with an online store, contact us.
Call (450) 681-3009 or use the form below to contact our integration specialist!